Restaurants Tips, where to eat in the South-West of France ?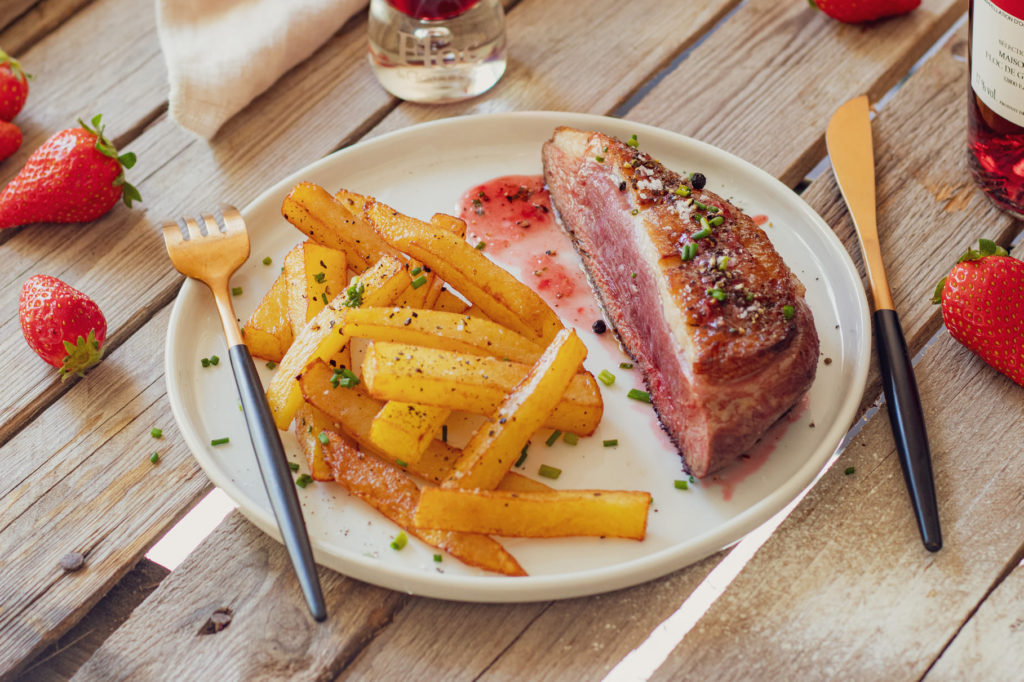 The South-West is a beautiful and vast region with a strong cultural and culinary identity. It is one of the richest regions in terms of local products, both in terms of raw and cooked dishes. When one thinks of the South West, one immediately thinks of duck and its products such as foie gras, magret, gizzards… Yes, but to reduce the region to this would be a sacrilege. This region offers much more than that, especially because of its location between the Atlantic, the Pyrenees and the interior. Among the many specialities are cassoulet, garbure, Bayonne ham, quail, palombe, Axoa, oysters from the Bassins d'Arcachon, walnuts from the Périgord, truffles, macaroons from Saint-Emilion, lamb, piperade, tourtière, Agen prunes but also dozens of cheeses such as Rocamadour, Roquefort, Pyrenean cheese, Basque blue cheese… In short, a whole book would have to be devoted to presenting the cuisine of this beautiful region.    
You will find below, on this map, a list of restaurants that we recommend to you during your visit of the South-West vineyards (Armagnac, Gascogne, Madiran, Cahors, Bergerac, Irouleguy, Jurançon, Gaillac, Buzet…etc).
These restaurants offer you an interesting wine list but also a cuisine that deserves to be discovered, some nice small plates. You will find all types of cuisine (regional, locavore, organic, etc.).
For each restaurant you will find information about the cuisine, an evaluation of the wine list (quality, price, diversity and research) as well as an assessment of the price level of dining there.
If you like one of these epicurean places, you will find the necessary information to reserve (phone number, website) in the restaurant profile.
Some information to understand the ratings :
Price level: €= up to 40euros, €€= under 90euros, €€€= over 90euros
Wine list rating: from one star to four (⭐⭐⭐⭐)
Why this map?
We are a team of wine lovers which also means epicureans. During our various trips to the vineyards of the world, we had the opportunity to lunch or dine at the tables of outstanding chefs. We, therefore, wanted to highlight those who offer remarkable cuisine but who have also taken the step of creating a "genuine" wine list.
Restaurant owners, if you wish to highlight the fact that you have been "selected", do not hesitate to contact us by email (contact@vertdevin.com) to receive your "badge" to place on your shop window.
Chercher un restaurant dans une autre région viticole