And the title of 2019 Best Sommelier of the World is awarded to…
Marc Almert!
On Friday 15 March 2019, for the third time in Belgium, the election of the 2019 ASI Best Sommelier of the World took place. It is through his knowledge of wine and his sense of service and hospitality that Marc Almert, a German sommelier, has distinguished himself from his two talented finalists. At the Elisabeth Centre in Antwerp, Marc Almert is the happy winner of the 2019 edition of this demanding and renowned competition.
A record participation
During a week,66 candidates from 63 different countries had been fighting for this prestigious award. Never before has this competition had so many participants.
"This week has been like a dream and the dream has come to its conclusion without waking up,I am very honoured to follow in the footsteps of the greatest sommeliers," said Marc Almert after his consecration. Belgian minister Philippe de Backer was present to congratulate the winner and two runners up and handed them their awards and gifts from the contest's partners.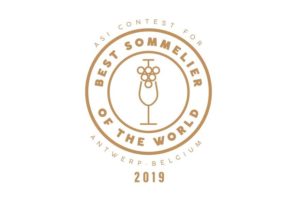 Higher expectations every year
"It's been incredible to see the level of skill displayed by all the candidates, over this week. The level of difficulty has been rising constantly, over the years, and more and more candidates are rising to the challenge. It cannot be stressed enough how impressive it is to come out on top of such an amazingly qualified international field," said ASI president Andrés Rosberg.
Congratulations to Marc Almert, the new ASI Best Sommelier in the World!
Juliette Hirschy for Vertdevin Magazine