Austrian Wine is Platinum Sponsor of the 2019 Sommelier World Championship
From 11–15 March 2019, the prestigious world championship of the Association de la Sommellerie Internationale (A.S.I.) will be held in Antwerp, where Austrian wines will be leading the way.
"Austrian wine" in focus with international best sommeliers
The Austrian Wine Marketing Board (AWMB) will be featured along with Inter-Rhône as a platinum sponsor at the 2019 Sommelier world championship in Antwerp. Thus Austrian wines from all of the winegrowing regions will be presented throughout the tournament, at every lunch and every dinner and at the conclusion of every day in the 'bar des sommeliers', as well as in two master classes for the sommeliers and for members of the trade.
"For five days, Austrian wines will be able to shine for the world's finest sommeliers and before the avid eyes of international wine journalists, which is sure to heighten interest in the small wine-land and its great wines."
Return of the Competition to Belgium after fifty years
In 1969, the newly founded A.S.I. conducted the first Concours de Meilleur Sommelier du Monde in Brussels. Now, fifty years later the world championship returns to Belgium, where it will confer the title 'A.S.I. Best Sommelier of the World'.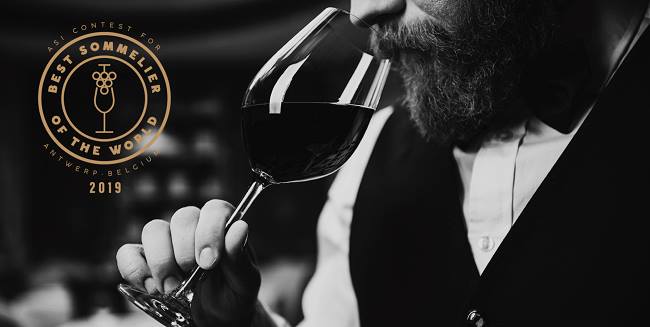 "Great media interest in the title match"
There will be sixty-five top-drawer international sommeliers competing for the title, including Austria's best sommelier, who was named on 5 November, 2018.
Tests of knowledge and blind tastings are part of the championship, as are examinations in facets of wine service and awareness of the international wine market. The final three candidates must prove their capabilities on 15 March in front of some 2,000 attendees.
The anticipated media interest in the sommelier world championship is enormous: more than 150 international journalists will attend the championship, and in addition, the last round will be streamed live via the Internet.