HKTDC Hong Kong International Wine & Spirits Fair 2016
The 2016 edition of the Hong Kong Wine & Spirits fair should confirm the dynamism of this international trade fair and of the asian market.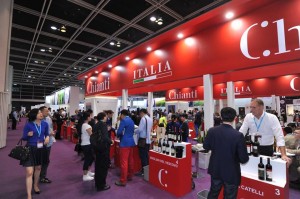 The HKTDC Hong Kong International Wine & Spirits Fair presents its 9th edition on 10-12 November at the Hong Kong Convention and Exhibition Centre. Over 1,000 exhibitors are expected to join the fair this year. It serves as an effective platform for exhibitors to promote their products to quality buyers in the region.
Fuelled by booming market demand and an established reputation for excellence, the fair in 2015 attracted over 1,000 exhibitors from 32 countries and regions and produced a strong visitor turnout, with over 20,000 visitors from 75 countries and regions attending the event.
Good prospects for wine trading; Asian demand remains buoyant
While wine consumption is flat or sinking across much of Europe, the global attention has shifted to Asia. Consumers in Asia are increasingly wine savvy and their demand for wine remains strong. According to Euromonitor International, wine sales in Asia amounted to US$63.8 billion or 5.8 billion litres in 2015, up 3.6% and 3.7% respectively per annum in the past five years. For 2015 to 2020, it is forecast to grow 7.4% per annum in value terms and 5.3% per annum in volume terms. Sales in China are more spectacular, with an amount of US$40.4 billion or 4.4 billion litres in 2015, up 8.4% and 4.8% respectively per annum in the past five years. For 2015 to 2020, it is forecast to grow 9% per annum in value terms and 7% per annum in volume terms.
The optimistic business outlook will continue to encourage wine trade across the Pacific Ocean and fuel the vibrant wine market. Industry players can leverage on the Wine and Spirits Fair to tap the burgeoning Asian market.
A rich programme of events for this 2016 Edition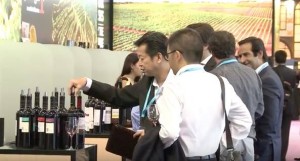 A panoply of events will take place during the three-day fair, including grand tastings, master classes, wine tastings, cocktail demonstration and seminars. It will be an excellent opportunity for buyers to soak up the latest market intelligence and product and marketing developments in the wine industry. Over 70 events were featured at the 2015 edition. Every year, the Wine Industry Conference attracts hundreds of wine professionals. This year, Asia's first Master of Wine, Debra Meiburg MW, will again serve as the Conference's advisor and moderator and share the latest industry updates with the audience.
Last day of the fair is open to public, wine lovers aged 18 and above with valid tickets are welcome to visit the fair and join wine tasting, cocktail demonstration and grand tasting sessions to enrich personal experience in wine appreciation.

HKTDC will host the eighth « Cathay Pacific Hong Kong International Wine & Spirit Competition », the Asia's premium wine and spirits competition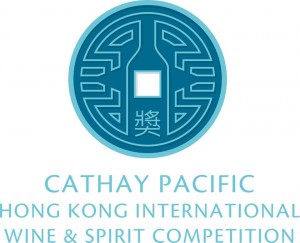 The Eighth Cathay Pacific Hong Kong International Wine & Spirit Competition is open for entries until 2 September. An adjudicating panel comprising Asia's top wine judges will take into account the Asian taste and consumption culture as they select the best wines of the year. The results serve as the ultimate wine guide for Asia's wine consumers. A number of awards will be given out, including Asian Food and Wine Pairing awards and Best Wine from China. For more details, please visit the official website.
This year, Vertdevin Magazine is a media partner of the event.
Exhibitors and Buyers Praised the Fair
Pavilions from various countries and regions, as well as trade organisations will take part in Wine & Spirits Fair this year, including: Argentina Pavilion, Austrian Wine Marketing Board, Canadian Food Exporters Association, Sopexa and Bettane + Desseauve, Veronafiere, Japan External Trade Organization and Spanish Institute for Foreign Trade etc.
Both exhibitors and buyers greatly appreciated the numerous opportunities generated by the fair. "This fair has attracted many buyers from different places and we see a rising number of individual wine lovers and private collectors visiting the exhibition. We've met with many potential customers from different markets such as Japan, Indonesia, Thailand and Singapore. Our participating wineries are very happy with the show and some of them have already concluded sales with buyers. This is really the right place to promote our branding and wine products, " (Michel Bettane, Chairman, Bettane+Desseauve, France)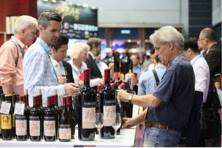 Also speaking of the 2015 fair, Lity Yap, Senior Advisor to Chairman, Attwood Import Export Co Ltd, Cambodia said, "This is the third year we've visited Hong Kong International Wine & Spirits Fair. We bought some good wines in the past two years. The results are also encouraging this year with business concluded with three wineries from Italy and Portugal. We've placed orders for 600 bottles of red wine and 300 bottles of sweet wine from two Italian wineries separately, plus 600 bottles of Port wine from the Portuguese exhibitor." 
Some copies of Vertdevin magazine will be available on press stands. We also look forward to seeing you on our stand !