The Bordeaux Wine Council opens its new Wine Bar in Singapore
« Grignoter », The new 100% Bordeaux Wine Bar to be inaugurated on September 15, 2016 in Singapore.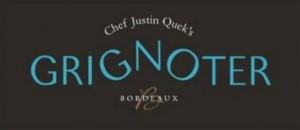 Following the three Shanghai wine bars, christened Le Bordelais and Au Bord d'Eau Fukuoka in Fukuoka, now Singapore is where the 5th 100% Bordeaux wine bar in Asia is opening, backed by the Bordeaux Wine Council (CIVB).
« Grignoter », covering an 1180-square foot area, is located within a shophouse on Teck Lim Road. This unique street in the Chinatown heritage district is lined with conservation buildings now occupied by hotels, chic concept restaurants and exclusive wine bars.
Like in the other 100% Bordeaux wine bars, Bordeaux wine professionals will be able to hold meetings as well as events there for their current and potential clients. This wine bar will be run by the talented Justin Quek, one of Asia's most famous chefs.
Focus on Justin Quek, the new chef of « Grignoter »
Justin Quek was born in Singapore. He is a passionate, talented man with an atypical career path, who discovered his love for the culinary world at a tender age. With his savings, he financed a year's trip to Europe, in particular to France, to sharpen his culinary knowledge. There, he trained alongside great starred chefs such as Christian Constant, Jean Bardet and Roland Mazère, honing his skills and establishing his own culinary style. Afterwards, he returned to Singapore and became the first Asian chef at the French Embassy in Singapore. In 1994, he set out on a new venture with a friend, opening their first restaurant named Les Amis. Then in Taipei and Shanghai, Justin Quek opened two new establishments La Petite Cuisine and Le Platane.
Since 2010, the Singaporean chef, well-known throughout Asia, has run Sky on 57, the famous restaurant located on the top floor of Marina Bay Sands. His daring and subtlety enhance Asian flavours with French culinary techniques.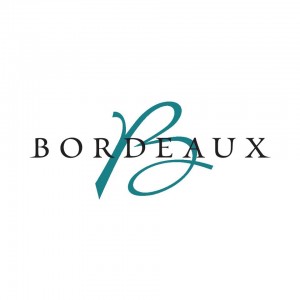 "My love affair with Bordeaux started in 1985, with a bottle of 1982 Château Rauzan Segla and some blue cheese, shared with a dear friend. It was such an enjoyable experience that it is etched in my memory. Since then, I have been back to Bordeaux countless times. Each visit always brings delicious surprises, not just in terms of the simple yet satisfying regional dishes one can find there, but also in terms of the wonderful wines to be discovered. Coming from a Grand Cru region, Bordeaux wines are often perceived to be extremely expensive. Yet there are also many gorgeous Bordeaux wines that are very accessible. I would thus like to share these little-known treasures from the many wine makers in Bordeaux with wine lovers, especially a younger generation of diners and wine drinkers.
Grignoter is also a platform for me to share the many ways to match Bordeaux wines: not just with rustic, classic French-style dishes but also with my Franco-Asian cuisine. It is really a casual, cosy place for everybody and anybody to come and partake in the joys of simple but high quality food and wine." (Justin Quek)