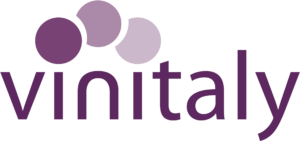 Due to uncertainties within the national and international scenario and the extended lockdowns, the 54th Vinitaly – the International exhibition of wines and spirits – will now be held in Verona 10-13 April 2022.
The calendar in Verona still includes, later in the year, OperaWine with Wine Spectator, celebrating its tenth anniversary with an attended event 19-20 June, flanked by an growing programme of b2b appointments and the following initiatives:
Vinitaly Design International Packaging Competition (11 June),
Vinitaly 5 Stars Wine The Book (16-18 June),
Vinitaly International Academy (21-24 June).
A new project was announced : Vinitaly – Special Edition, a new appointment for resuming national and international business affairs. This attended event is scheduled in Verona 16-18 October and will guide the sector during the run-up to the 54th Vinitaly in 2022.
While waiting for the resumption of attended events in Italy itself, Vinitaly continues its operations on international markets, starting off in Russia with stop-offs in Moscow and St. Petersburg scheduled 23-25 March. This will be followed by of Vinitaly Chengdu 3-6 April and then Wine to Asia (Shenzhen, 8-10 June). And China will again open Vinitaly's international calendar in the autumn (13-17 September) before moving on to Brazil for Wine South America (22-24 September).