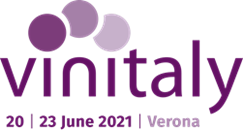 It's official, Vinitaly originally scheduled for 18 to 21 April 2021 has been postponed from 20 to 23 June 2021.
The show, which did not take place in 2020, has had to change its plans but remains optimistic about the future of the wine and spirits market.
Strict precautions in the face of the health situation
The President of Verenafiere, Maurizio Danese, said: this edition of Vinitaly will be unique. In order to ensure the smooth running of this fair, numerous measures and new events will be put in place.
Vinitaly 2021 will continue to focus strongly on the participation of professionals. The aim is to offer all the opportunities currently available, starting with the Italian and European markets (those with the highest levels of production and consumption in the world) and keeping a close eye on other international markets, with a special focus on the United States.
Over-the-counter tastings will be possible: it will be necessary to maintain a social distance and provide adequate protection systems. All current rules of social distancing must be maintained for professional wine tastings.
In addition, the exhibition centre will be equipped with a new technology ventilation system in order to control the temerity and purity of the air.
Vertdevin Magazine will of course be a partner of this edition.