VINITALY AND THE CITY: WHERE WINE IS GLAMOR AND SOCIAL
By now a well-established event for wine lovers, the Vinitaly off-show programme confirms its exciting mix of wine&food, culture and entertainment. From Friday 13 to Monday 16 April, four days of events can also be enjoyed on social media and out-of-town – thanks to Vinitaly and the City in Bardolino, Valeggio and Soave.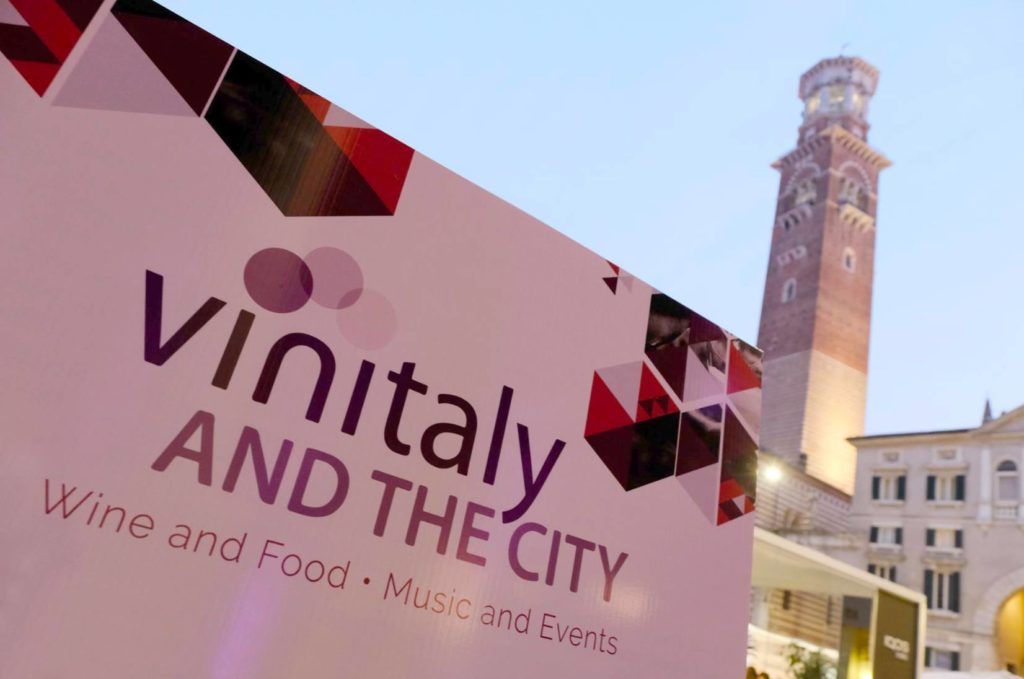 While business finds its home in the exhibition, centre itself, wine lovers 13-16 April will enjoy the off-show event Vinitaly and the City in the squares of the historic centre of Verona. Each square is linked with an Italian region; and they are linked by a route starting off in Piazza Bra, close to the Arena, where a "wine passport" will be issued to be stamped at every stop- off.
The programme includes wine&food tastings on the stands, as well as a calendar of guided tastings, cultural meetings and musical performances (the programme is constantly updated).
Other events include Sorsi d'Autore, in the splendid setting of the Cortile del Mercato Vecchio where samples of fine wines can be enjoyed in the company of top authors in the Italian publishing scene, opinion leaders and actors.
There is even an appointment with science named "GoTo Science"  in the Loggia di Frà Giocondo. The format devised by the University of Verona brings research – from medicine to human sciences, economics and biotechnology – out of university classrooms to be narrated together with fine wines to show how much science is condensed into a glass, admiring works of art in which wine is depicted, explaining the marketing strategies that have made Italian wine so competitive on the world market or analysing the relationship between wine and health.
Vinitaly and the City also offers the prospect of a tasting session 80 metres above ground level with a panoramic view of Verona from the Torre dei Lamberti – with free access for holders of the tasting ticket.
The ticket can already be purchased online. It costs 10 euros and entitles holders to 3 tastings in the wine stands; 1 official event glass; 1 personalized shoulder strap, the event guide and the wine passport.
Vinitaly and the City is also being organised with the same format on the same dates in Bardolino (Lake Garda), Valeggio sul Mincio (in the hinterland of Lake Garda) and Soave, the mediaeval village at the feet of the Lessinia Mountains.
More information on the official website.