Vinexpo, partner of the Best Sommelier of Asia Oceania competition
The 2015's Best Sommelier of Asia-Oceania Competition is Hiroshi Ishida
Vinexpo is a key partner of the wine and spirits industry of which the on-trade is an important business sector. Sommeliers count amongst the key actors of the trade and are essential ambassadors for wine and spirits culture. In recognition of the crucial role of sommeliers Vinexpo has reinforced its historical link to ASI (Association de la Sommellerie Internationale).
Hiroshi Ishida is the winner of 2015's Best Sommelier of Asia-Oceania Competition
The competition took place in Hong Kong on Friday 6 of November 2015 and was won by Hiroshi Ishida (Japan) ahead of two other finalists Ho Pong Wallace Lo (China) and Banjo Harris-Place (Australia). All in all 17 competitors from 10 different countries of the Asia–Oceania-Pacific region have participated in the competion. Hiroshi Ishida (46 years old) works as a consultant sommelier. He will be representing Japan at the Best Sommelier of the World competition in Mendoza (Argentina) in spring 2016. Vinexpo will also be the partner of this « Sommelier Worldcup ».
Vinexpo partner of the Wine and Spirits trade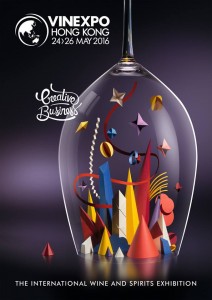 Vinexpo's commitment to ASI and the sommelier profession goes far beyond teaming up with Sommelier competitions. At Vinexpo Hong Kong 2016 which will take place from the 24th to the 26th of May sommeliers and along with them the entire on-trade will play a major role. During this not-to-be-missed-event of the wine and spirits world many conferences, masterclasses and tastings will be specifically dedicated to sommeliers and will put a spotlight on on-trade relevant topics.
For all prefessionals Vinexpo Hong Kong will be the occasion to find new products and providers, to meet new contacts and to greet old one. Just as Vinexpo Bordeaux 2015, Vinexpo Hong Kong 2016 will offer a new services specificatlly tailored to the needs of Vinexpo participants and aiming at facilitating targeted business meetings between visitors and exhibitors thus helping to source specific products.
©Vinexpo