Vinexpo news : A lot of novelties !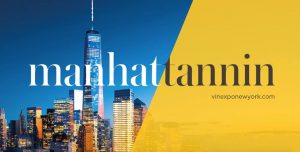 After the launch of a New York Edition the Vinexpo Group reveals new dates for the next Bordeaux exhibition. It also announces the launch of a new event in Paris in 2020 as part of the Group's ongoing expansion strategy.
"For over thirty years, the Vinexpo brand has raised the profile of the wine and spirits sector. It's the start of a new era for Vinexpo, and I'm convinced that the strategic decisions being made today will fly the flag for the industry" stated Christophe Navarre, Vinexpo President. "
Bordeaux is the birthplace of the Vinexpo brand and, as one of the most famous wine growing regions in the world, it is still a unique meeting place for wine and spirits professionals. The 2019 event has been brought forward and is scheduled to take place 13-16 May at the Bordeaux Exhibition Centre, which is gradually being renovated, in addition to business initiatives introduced at the last two shows.
A new Wine & Spirits event in Paris…
The Group's strategy is based on creating solutions for clients and opportunities for growth, with the aim of strengthening the company's position as the global market leader. After its success in Asia and the launch of Vinexpo New York scheduled for March 2018, Vinexpo Paris will target buyers from across the world and especially Europe which still consumes over 60% of the world's wine. The event also aims to become an active platform to the spirits industry.
Meanwhile, the Group continues to grow with the launch of Vinexpo Paris. The first Paris exhibition will take place 13-15 January 2020 at the Paris Convention Centre (Porte de Versailles). There are some major advantages to holding an international wine and spirits exhibition in the French capital: its attractivity, its accessibility and its impartiality. Running the show in January also means Vinexpo Paris will be the very first event in the agenda, and will therefore optimise sales potential.
"An exhibition at the start of the year means professionals can plan ahead and schedule purchasing. This event will strengthen our brand as a strategic partner in the wine and spirits sector". (Guillaume Deglise, Vinexpo CEO)
Vinexpo New York expands exhibition of international wines and spirits 
Vinexpo New York, the new international exhibition for wine and spirits professionals in North America, jointly organized with Diversified Communications announced that it has expanded the footprint of its March 5-6, 2018 exhibition, nearly doubling the original floorplan in order to accommodate demand. The event will be held at the Jacob K. Javits Convention Center.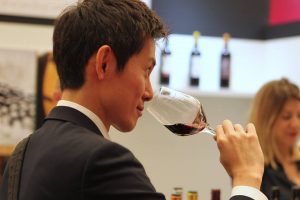 Open exclusively to the trade, Vinexpo New York, will focus two days of business meetings, tastings and conferences. "In such a fast-evolving market, it's the opportunity for the wine and spirits industry to meet and for producers to make strategic decisions for the distribution of their brands in the US" (Guillaume Deglise, CEO of Vinexpo)
To date, exhibitors from Australia, Austria, France, South Africa, Spain and the U.S. have registered, as well as from Argentina, Chile, Croatia, Germany, Greece, Italy, Moldova, Russia, Sweden and Uruguay. "We are thrilled by the response to Vinexpo New York. It is shaping up to be the must-exhibit, must-attend conference, With a growing list of more than 115 exhibitors representing 16 countries, it is a testament to just how vibrant the North American market continues to be." (Mary Larkin, executive vice president, Diversified Communications)
©Vinexpo