The London Wine Fair is coming back!
The famous London wine fair is coming back for a 37th edition. Like every years, it will takes place at Kensington Olympia London, from 22th to 24th May 2017.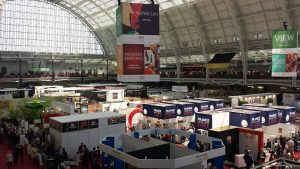 Created in 1981, the London Wine Fair has been completely redesigned in 2014 to better respond to a constantly changing market. It's the most important wine & spirits show in the UK and one of the largest in Europe. It is now one of the key fairs for the wine trade has internationally.
The United Kingdom: a large, strong and healthy market
The UK occupies the 6th place as consumer wine country with almost 26 liters a year per person. This important market for wine and spirits producers expected to grow by 6.2% in 2018.
France with 33% market share is ahead of Italy and Australia's premier wine supplier in the UK. Unlike other countries the UK is a diverse market where North American wines, South American or Oceania wines account for a significant share of sales.
The London Wine Fair is an efficient and dynamic trade show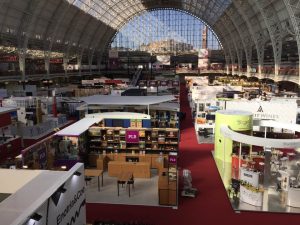 The London Wine Fair is the inescapable event which attracts all the buyers and decision maker of the UK wine sector. It gives a lots of opportunities for meeting, business and discovers, all in an amazing place. More than 30 countries are represented with France, America, Spain, Italy, New-Zealand… All the wine sector actors will be there, from cellar master to importers and distributors, retailers, sommeliers and restaurant professionals. Also, the fair greets the trade press and the wine sector renowned professionals.
A lot of activities are organized for visitors like master classes, tastings, wine competitions, seminars… With some new additions this year :
Vintage sixteen preview : a documentary about the 2016 southern hemisphere wine harvest (Australia; New Zealand; South Africa; Chile; and Argentina)
Walk-up tastings : a tasting area « first come first served on the day » for visitors who can't book
Industry Briefing : a workshop about the Brexit and its effects on the wine market in the UK, chaired by Richard Siddle with guests
Châteauneuf-du-Pape tastings : 12 wine producer will taste their products
In 2016, the fair attracted more than 14 000 visitors on the 3 days, for 643 exhibitors. According Ross Carter, LWF director, « The feedback we have had for this year's show has been overwhelmingly positive. Exhibitors have reported a really high quality audience, with key decision makers from across the categories attending. »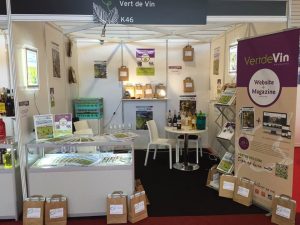 Feedback from 2016 exhibitors and visitors
• Simon Jerrome, Purchasing Director Wine, Matthew Clark
"The London Wine Fair is becoming a great place for the on-trade to do business. It's important to have one of the key wine fairs in the UK. It's still a really important market for the world of wine."
• Susy Atkins, Sunday Telegraph Wine Writer
"I think ever since it returned to Olympia, it's been a better event. Here it is such a pleasant environment, the vibe has really picked up and it's extremely positive. I really look forward to coming."
• Nik Darlington, Managing Director, Red Squirrel Wines
"Esoterica is the best three days in our calendar and there's no other fair like it in the UK. And at Red Squirrel, we are completely stoked to be taking part in the new Epicurean show in October."