A new president for the Pessac-Leognan appellation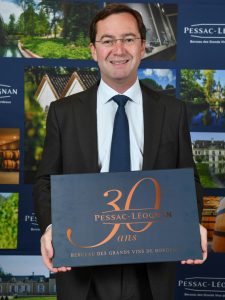 After 12 years as the Pessac-Leognan Wine Syndicat president, Laurent Cogombes is replaced by Philibert Perrin.
Born in September 1987, the Pessac-leognan communal appellation will celebrate 30 years this year. This birthday is marked by an important event, a new president election this May 4th, now represented by Philibert Perrin, who was until that the secretary general of Pessac-Leognan wine syndicat.
As the Carbonnieux Castel co-owner with his family and the Lafont-Menaut Castel (Pessac-Leognan) owner, Philibert Perrin is already present on the regional vineyard landscape. Because his family was winegrower, he is installed at Carbonnieux Castel since 1956 and participates to the family business since 1993.
The new presidency is committed to ensuring the appellation proximity and conviviality values, while valuing its history and vineyard. Philibert Perrin made it clear that he wanted "register [his] action on the Pessac-Leognan appellation influence in France, Europe and at international."
We remind that the Pessac-Leognan appellation has 72 castels and wine estates, of which 14 Classified Low Register Vintages, and is the birthplace of the Bordeaux wines. It contains more than 1750 hectares of production, especially dry white wines and red wine.