Four Saint-Emilion Vineyards have been sold in the same Week !
The 2017 summer time will be synonymous with major deals in Saint-Emilion. Indeed even if the Bordeaux vineyard is accustomed to Châteaux sales news the last week was rich in deals!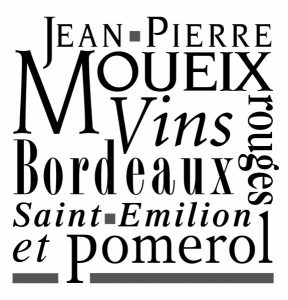 Clos la Madeleine and Chateau Magnan La Gaffelière …
The Moueix family, by the Château Bélair-Monange (1sr Grand Cru Classé B, Saint-Emilion) have recently announced the purchase of the Clos La Madeleine (2.30 hectares) and Château Magnan La Gaffelière (10.39 hectares). In addition to the wine trading activity, the Moueix family is also at the head of some Right Bank vineyards such as Château Latour in Pomerol, Château Trotanoy, Château Lafleur-Pétrus … but also Dominus Estate (Napa Valley) .
The production of Clos La Madeleine and Magnan La Gaffelière won't be added to Bélair-Monange wines… The Moueix family want to preserve the identity of each terroirs.
Château Berliquet …
Château Berliquet has just been bought by the Chanel Group, which already owns Château Canon (1st Grand Cru Classé B, Saint-Emilion), Château Rauzan Segla (Margaux, 2nd Classified Growth) and St Supéry Winery (Napa Valley). This Grand Cru Classé of Saint-Emilion is located between Château Canon, Château Fonplégade and Château Bélair-Monange. It extends over 9 hectares planted mainly in Merlot. For the anecdote the Château Berliquet is one of the few vineyards that already appeared in 1768 on the emblematic Belleyme maps made by Pierre de Belleyme at the request of King Louis XV.
Thanks to Nicolas Thienpont Château Berliquet's wines regained nobility.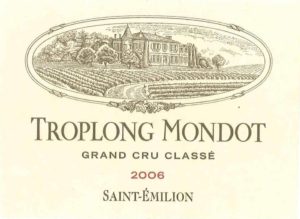 Château Troplong Mondot ….
On July 27, 2017, the Valette family – Pariente announced the sale of the Château Troplong Mondot (1st Grand Cru Classé B in Saint-Emilion) on July 6, 2017 to the SCOR Group. The selling price of Troplong Mondot wasn't disclosed. A new CEO will take up his position within 3 months, Xavier Pariente insuring the transition in the meantime.
Chateau Fauchey …
I know this vineyard is not located in Saint-Emilion. However the week ended with the announcement of the acquisition of Château Fauchey (Cadillac Côtes de Bordeaux) by Profitsun Holding (Hong Kong). This company is specialized in tourism and real estate.
Château Fauchey is located in Villenave de Rions and extends over 27 hectares. The vineyard is currently managed in Organic Farming. For the history Fauchey was built in the 19th century on the ruins of an old Protestant Castle of the 15th century that was burned following the Edict of Nantes.