HKTDC Hong Kong International Wine & Spirits Fair 2017, 1,000+ Exhibitors of Exquisite Wines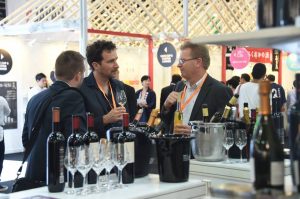 The HKTDC Hong Kong International Wine & Spirits Fair (Wine & Spirits Fair) presents its 10th edition on 9-11 November at the Hong Kong Convention and Exhibition Centre. Over 1,000 exhibitors are expected to join the fair this year and to showcase fine wine and spirits from around the world. Fuelled by booming market demand and an established reputation for excellence, the fair in 2016 attracted close to 20,000 visitors from 68 countries and regions attending the event.
Good prospects for wine trading; Asian demand remains buoyant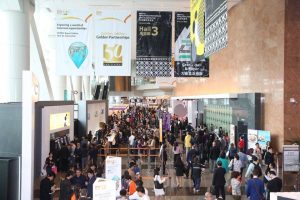 While wine consumption is flat or sinking across much of Europe, the global attention has shifted to Asia. Consumers in Asia are increasingly wine savvy and their demand for wine remains strong. According to Euromonitor International, wine sales in Asia amounted to US$93.3 billion or 6.1 billion litres in 2016, both increased by 2.3% per annum in the past five years. For 2016 to 2021, it is forecast to grow 8.5% per annum in value terms and 3.9% per annum in volume terms. Sales in China are more spectacular, with an amount of US$66.5 billion or 4.6 billion litres in 2016, up 4.7% and 3.5% respectively per annum in the past five years. For 2016 to 2021, it is forecast to grow 10.4% per annum in value terms and 5% per annum in volume terms. The optimistic business outlook will continue to encourage wine trade across the Pacific Ocean and fuel the vibrant wine market. Industry players can leverage on the Wine and Spirits Fair to tap the burgeoning Asian market.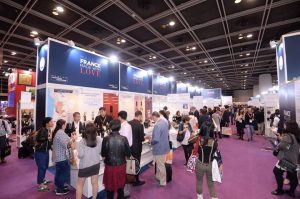 Optimistic outlook among exhibitors and buyers
Pavilions from various countries and regions, as well as trade organisations will take part in Wine & Spirits Fair this year, including Argentina Pavilion, Business France, Confederação dos Agricultores de Portugal, Federal Ministry of Food, Agriculture and Consumer Promotion, Italian Trade Commission, Veronafiere, Japan External Trade Organization, ICEX Spain Trade and Investment and Southern United States Trade Association etc.
"We have met with an Australian beer supplier and will have further negotiations with them. We expect to order a 20-foot shipping container of beer. The fair also features buyers with a wide range of wines.  The number of French and Italian exhibitors is the largest among all the exhibiting countries, which is very impressive to me." (Ashley Wang, Category Supervisor, Wellcome Taiwan Company Ltd, about 2016 edition)
Promoting industry interaction 
A lot of events will take place during the three-day fair, including grand tastings, master classes, wine tastings, cocktail demonstration and seminars. It will be an excellent opportunity for buyers to soak up the latest market intelligence and product and marketing developments in the wine industry. Over 70 events were featured at the 2016 edition. Every year, the Wine Industry Conference attracts hundreds of wine professionals. This year, one of the most famour Asia's Master of Wine, Debra Meiburg MW, will again serve as the Conference's advisor and moderator and share the latest industry updates with the audience.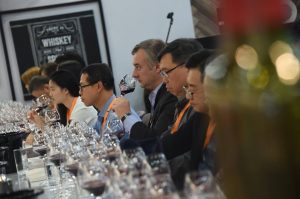 Asia's premium wine and spirits competition
The Ninth Cathay Pacific Hong Kong International Wine & Spirit Competition is open for entries until 21 August (spirit) and 28 August (wine). An adjudicating panel comprising Asia's top wine and spirit judges will take into account the Asian taste and consumption culture as they select the best wines and spirits of the year. The results serve as the ultimate wine guide for Asia's wine & spirit consumers. A number of awards will be given out, including Asian Food and Wine Pairing awards and Best Wine from China. For more details, please click here.