Jon Arvid Rosengren, the Best Sommelier of the World 2016 at Vinexpo Hong Kong
Jon Arvid Rosengren, the Best Sommelier of the World 2016 Jon, will be presenting the Vinexpo Challenge at Vinexpo Hong Kong 2016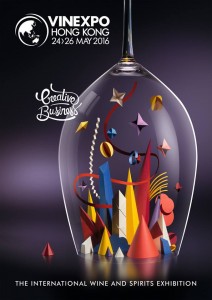 Vinexpo will be the first big international event in which Jon Arvid Rosengren, nominated on April 19, will participate as Best Sommelier of the World. He won the Best Sommelier of the World title in Mendoza on April 19th 2016
Together with Vinexpo CEO Guillaume Deglise, Jon Arvid Rosengren will invite attendees to experience the art of blind tasting with ten outstanding wines selected from producers exhibiting at Vinexpo Hong Kong.
The number of participants to the Vinexpo Challenge is limited to 150 attendees who can register on the Vinexpo Hong Kong event's page on a first come first-served basis. The participation cost for the event is 250$HK per person.
Vinexpo is a proud partner of A.S.I. (Association de la Sommellerie Internationale), as such its sustains France as a candidate to host the next Best Sommelier of the World competition in three years' time, at Vinexpo Bordeaux 2019.
©vinexpo