London Wine Fair 2016
The 2016 edition of the London Wine Fair should confirm the good health of this international trade fair.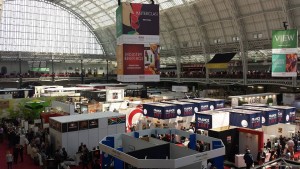 Created in 1981, the London Wine Fair has been completely redesigned in 2014 to better respond to a constantly changing market.
The next edition of the London Wine Fair will take place from May 3 to 5 2016. Created in 1981, the London Wine Fair is the most important wine & spirits show in the UK and one of the largest in Europe. It is now one of the key fairs for the wine trade has internationally.
The United Kingdom: a large, strong and healthy market
The UK occupies the 6th place as consumer wine country with almost 26 liters a year per person. This important market for wine and spirits producers expected to grow by 6.2% in 2018.
France with 33% market share is ahead of Italy and Australia's premier wine supplier in the UK. Unlike other countries the UK is a diverse market where North American wines, South American or Oceania wines account for a significant share of sales.
The London Wine Fair is an efficient and dynamic trade show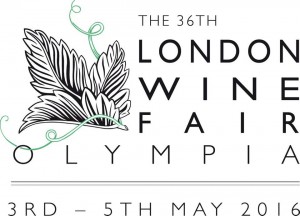 In recent years the London Wine Fair has reinvented itself and adapted to a market that is experiencing significant changes. In three days, the London Wine Fair brings together professionals from all backgrounds: buyers (85% are decision makers), on-trade, off trade, retailers, wholesalers, distributors, sommeliers … Last year about 12,000 people (11,668, 4 % over 2014) visited Olympia in Kensington (London) to trade, explore, share and to participate in various activities (master classes, tastings, wine competitions, seminars …)
In 2015 the London Wine Fair brought together exhibitors from around the world: French, Italian, Spanish, American, New Zealand, South America … More than 30 countries were represented.
Ross Carter, director of the London Wine Fair, comments: " 2015 saw us back at Olympia for a second time, after a very successful return in 2014. For us, this year was set to be a real test; we were looking to build on the buzz last year's show generated and really cement The London Wine Fair as the must-attend event for the U.K. trade as well as key international buyers. We feel we have delivered a show which really works for both our exhibitors and visitors audience in terms of business, engagement and of course tasting. Many exhibitors have already secured their space for 2016, which we feel is a ringing endorsement."
In 2016 the L.W.F. will also be held at Kensington Olympia (London). You will find more information about obtaining visitor badges and the modalities to book a stand at the London Wine Fair Site (Website available here).
Some activities in this new edition´s program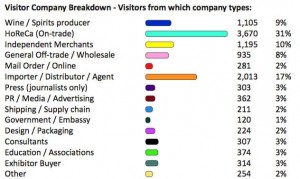 In 2016 more than 700 exhibitors will participate in this new edition of the London Wine Fair and professionals will offer more than 10,000 wines / spirits from around the world.
This year a "Speakers' Corner" will be set up. It will act as a platform dedicated to the exchange, debate and discovery. Big names (sommeliers, traders, journalists …) wines / spirits sectors will animate this space.
The " Wine Merchant Top 100 " will be renewed. This is a competition involving wines from around the world. The jury is composed exclusively of traders / independent wine merchants who will taste. The wine / spirits medalists will be announced at the end salon.
The IWC Discovery Tasting: This is a gathering tasting 400 wines that have never been seen / sold in the UK before. This is the perfect opportunity for visitors to discover small unknown wines and producers to discover for the first time their production in the UK.
Many other animations (MasterClass, professional meetings, tastings …) will also be proposed. The entire program will be available on the show website.
Some testimonies of exhibitors present at the London Wine Fair 2015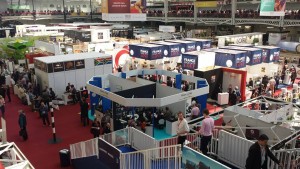 " Busy and buzzy enough for a great atmosphere; manageable size, focus and organisation made for a very productive few days. As ever, I needed more time, and as always left with even more enthusiasm, intrigue, ideas and passion for the wonderful world of wine." (Mike James, wine category director, Aldi)
" We have had really busy few days at the London Wine Fair. Our location amongst our peers in the West Hall has received a lot of attention from a broad range of visitors and we've secured some great new business. We have seen a steady flow of visitors to our table in The View Tastings, which has highlighted our fine wine offering, also one of our key objectives for the fair." (Will Oatley, managing director, Louis Latour Agencies)
" It's been marvellous; really busy with a high contingency of sommeliers on Monday. There were high quality visitors and it is great to have a generic presence at such a busy and buzzy fair." (Anita Jackson, U.K. Director, Wines of Chile)
"We are delighted and have had three really good days within a great exhibition with customers across the on and off-trade. Lots of indies and wholesalers and so for us even better than last year with everyone very enthusiastic. For us it is the focal point of the year." (Patrick McGrath MW, managing director, Hatch Mansfield)