Buy out of Château des Ferrages :
 Maison M. Chapoutier gets a foothold in Provence !
Chapoutier invests in Côtes de Provence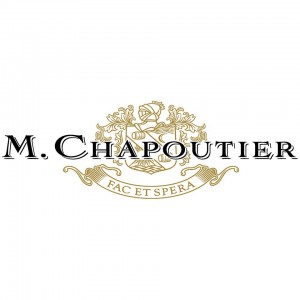 Maison Chapoutier announced this week the acquisition of the Château des Ferrages. The estate covers 28 hectares in various parts of Pourcieux located in the Côtes de Provence Sainte Victoire appellation. The line currently includes mainly very high quality rosé wines. Château des Ferrages will of course retain its own identity. It is currently worked conventionally but the estate will be gradually converted to biodynamic farming as all our vineyards. We will also be able to welcome visitors to the estate, located close to Aix en Provence, and hold Ferrages and Chapoutier wine-tastings in its cellar. The winery is only partially used at present but has the potential to develop both the estate and its wines. A new exciting adventure and a new challenge begin!
« We have found a vineyard that suits us, the Château des Ferrages to be precise, owned by Mr Garcia, and we have taken it over.

Tain l'Hermitage, January 20th, 2016 – It is already 15 years since we discovered Roussillon and, after searching far and wide for terroirs that suited us, we have finally found our place in Provence in the natural continuation of the Rhône Valley, following the legendary "Nationale 7" trunk road. Indeed after a meticulous hunt it was the terroir of Pourcieux that won us over. We wanted to find out more about this region of Provence with its backdrop of the Mont Sainte Victoire and Mont Aurélien and get to know it better. While we were already very much interested in the extraordinary geographical location of this part of Provence, the limestone of the Mont Aurélien was what made up our minds. After granite and schist, we wanted to discover and learn about this new terroir through our wines. »
©Chapoutier