London Wine Fair reports on 36th edition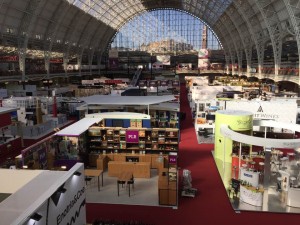 "The feedback we have had for this year's show has been overwhelmingly positive, from exhibitors and visitors alike. Exhibitors have reported a really high quality audience, with key decision makers from across the categories attending. Three years in to its return to Olympia, the trade has embraced The Fair in its current guise, citing its manageability and relevance to the market as key factors to its success. This year's show was all about diversity and discovery, which we delivered across the board in terms of content, exhibitors and audience. The stage is already set for 2017, which will see The Fair return to its late May billing; new features and content are already being planned." (Ross Carter, LWF director)
The 2017 London Wine Fair will take place from 22nd to 24th May at Olympia.
« Bottlebooks », an innovative service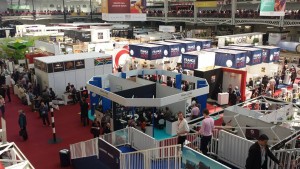 Initiatives for 2016 included a new partnership formed between The Fair and Bottlebooks, creating a digital platform for the wines exhibiting and paving the way for the global wine industry to share data. 26,700 searches were made by London Wine Fair visitors in the weeks leading up to the show and on site. The most popular wine searches were via countries, with France, Argentina and Australia in the lead. The two most popular grape varieties searched for were Chardonnay and Pinot Noir. Also new, was the Pop Up Tasting area, which hosted generics, importers and brands not exhibiting at The Fair, for a programme of seminars and masterclasses, and was sold out each day.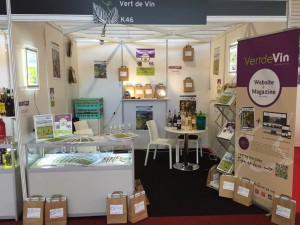 Feedback from exhibitors and visitors
Nik Darlington, Managing Director, Red Squirrel Wines
"Esoterica is the best three days in our calendar and there's no other fair like it in the UK. And at Red Squirrel, we are completely stoked to be taking part in the new Epicurean show in October."
Jessica Hutchinson, Managing Director, Vindependents
"Our first LWF was a huge success. We had plenty of visitors to the stand and it was a great way to showcase our range to potential new members. Being a new business, the LWF was a good way of letting people come to meet us and find out what we can offer. Our stand was manned by existing members which is definitely an effective way to explain all the advantages to anyone interested in joining us."
Elliot Awin, Business Development & Partner, Awin Barratt Siegel Wine Agencies
"We had a great three days at the Fair, traffic did feel quieter than previous years however the quality of visitor seemed much improved and we saw key buyers and journalists on both the ABS main stand and our smaller Australia's Best kept Secrets (ABkS) stand. The new Bottlebooks initiative allowed us to advertise On-Stand tastings of our ABkS wines, which booked out immediately they went live and were a great success in bringing people to the stand who may not have discovered us otherwise. We'll certainly be adding more of these next year."
Rebecca Palmer, Associate Director & Buyer, Corney & Barrow
"Honestly I doubted that the London Fair could or should ever be resurrected, after all the trade is on a year round tastingathon anyway, and I was ambivalent about the previous two years. But this year I felt the old spirit back in the room. There was a lot of business being done, and on many different levels – international, off-trade, on-trade, both mainstream and eclectic. I found the Fair to be well thought–out, with a broad mix of exhibitors and activities. On our small level as a buying team, we were able to cover off many supplier meetings within the three days, highly efficient from a time perspective. The Wines Unearthed (unsigned talent) section was particularly useful too for scoping out potential. Plenty of space for meetings, off-stand, which is important. There were some interesting masterclasses too. Also the smaller floor space makes it, quite frankly, do-able. It will be interesting to see how the Fair evolves moving forward."
Roger Jones, Owner of Harrow at Little Bedwyn & wine journalist
"The London Wine Fair is much more than an exhibition; it is the hub of a week of opportunities both inside and outside The Fair. Key to this is its central location. We have picked up half a dozen new wines for the list: Contino Reserva Tinto 2008; Contino Reserva Blanco 2011; The Veto Riesling Jim Barry 2015; Chaffey Düfte Punkt 2015; Hush Heath Pinot Noir; and Balfour Leslie Reserve."
Simon Jerrome, Purchasing Director Wine, Matthew Clark
"The London Wine Fair is becoming a great place for the on-trade to do business. It's important to have one of the key wine fairs in the UK. It's still a really important market for the world of wine."
Olly Smith, Broadcaster and wine writer
"What a blast! Great fun at this year's Fair – convivial, informative and further proof that Planet Wine is the friendliest place to live!"
Ruth, Owner, Domaine Ste Rose
"Esoterica is definitely the place to be, with an eclectic mix of wine and relaxed, buzzy atmosphere. We had a great show, with good contacts, interesting opportunities and consistent activity. The food concessions were excellent too!"
David Cartwright, Sales Director, Seckford Wines
"Another amazing trade fair; all 17 of our visiting winemakers were thoroughly impressed and we can't wait for next year's."
Susy Atkins, Sunday Telegraph Wine Writer
"I think ever since it returned to Olympia, it's been a better event. Here it is such a pleasant environment, the vibe has really picked up and it's extremely positive. I really look forward to coming."
Miles Beale, Chief Executive, WSTA
"The 2016 London Wine Fair was lively, with a focus on quality and the UK market place. While the hot topic of news was Conviviality's acquisition of Bibendum PLB, there was plenty of wider discussion about what the future looks like for both the on and off-trade. Most attending WSTA members reported high quality commercial discussions – with day two as a particular highlight."
For my part I really enjoyed my time on the London Wine Fair. It was a great opportunity to promote Vertdevin Magazine.