IziWine and IziExport two new wine services that will simplify your life

IziWine was born a year ago following a discussion between wine lovers. The idea was to allow consumers / tourists to buy wines directly from wineries without worrying about shipping. The consumer wants to increasingly buy their wine directly from home. Wine tourism is growing more and more but it is always difficult for a French or foreign tourist to come away with more than one bottle.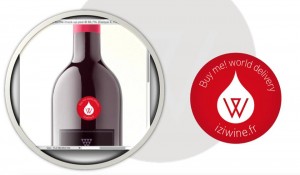 IziWine was created to remove this obstacle to the purchase of bottles and so make life easier for millions of tourists / consumers. Today the company is able to ship any wine in over 130 countries.
"This wine, you like, then you can take it home as IziWine is responsible for delivering it to you. You thus avoiding leaving with a box under your arm In fact if you do not buy where you have tasted, you're not sure to find it somewhere. If you live abroad you Iziwine also avoids all customs procedures.
We take care to pack and ship the wine to your home without altering its quality. Wine is a living product and we must take care that the pleasure endures through time in the bottle that protects the weak.
We are committed to do what nobody has been able to do until now: deliver the wine you want, at home, regardless of the country where you live, to bring back the memory of that unique moment."
Shipping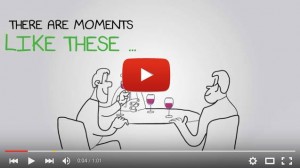 The shipments are insured against all risks for more serenity. The winegrower / wine merchant may at any time follow the path of the package in real time. The payments are in turn secured whatever the origin or the payment. Whether you are an individual or a professional, Iziwine handles transport, all customs formalities and routes for you the wine of your choice directly to your home. A zero solution problem allowing winemakers to satisfy any customer and allowing the French tourists / foreign visitors to come away with several bottles.
"We are experts in logistics and have put in place an effective management which facilitates the passage of your wines through customs. Do not worry about customs formalities, we do it for you. No more delays and customs deduction are guaranteed an open passage."
Other services …
IziWine is not only a shipping solution. Even if this activity is the heart of the company's business, Iziwine also offers winemakers marketing services, international business solution and an online sales shop allowing you to benefit from an online store without having to manage the problems that are inherent to it.