Hong Kong Wine & Spirits Fair Draws to Successful Close
Strong Asian Market Potential Uncorked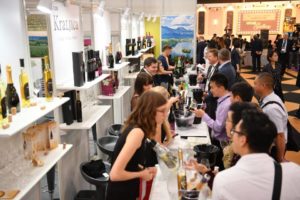 The 10th edition of the Hong Kong International Wine & Spirits Fair concluded yesterday (11 November). The fair, organised by the Hong Kong Trade Development Council (HKTDC), was held from 9 to 11 November at the Hong Kong Convention and Exhibition Centre. A total of 1,070 exhibitors from 38 countries and regions presented exquisite wines from around the world.
Nearly 20,000 trade buyers from 70 countries and regions attended the three-day Wine & Spirits Fair (up 2.3 per cent from last year). Attendance from individual countries recorded encouraging growth, including the Chinese mainland, Malaysia, Vietnam, France, the United States, Australia and Chile. Over 25,000 public visitors attended the fair on Saturday when it was open to ticketed public visitors aged 18 and above. The blend of trade and public participants created a vibrant platform for business.
New mainland customs facilitation scheme to bolster Hong Kong's wine hub status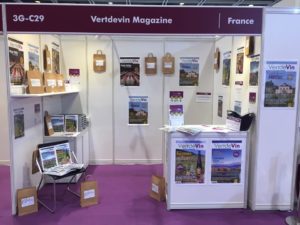 Paul Chan, Financial Secretary of the Hong Kong Special Administrative Region (HKSAR) Government, was the guest of honour at the Wine & Spirits Fair's opening ceremony. He announced that "re-exported wines from Hong Kong would enjoy instant customs clearance in all 42 mainland customs districts with immediate effect. The measures were previously applicable to only five mainland customs districts, namely Beijing, Shanghai, Tianjin, Guangzhou and Shenzhen.
Under the customs facilitation scheme, pre-registered Hong Kong wine traders can submit advance wine consignment information online and enjoy instant customs clearance when the consignments arrive at mainland ports. The measures apply only to wines re-exported to the mainland through Hong Kong."
New Champagne Avenue uncorks Asian opportunities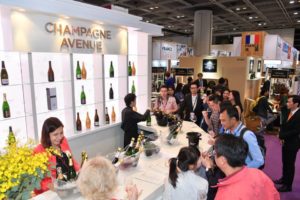 This year's Wine & Spirits Fair featured a new pavilion organised by the Syndicat Général des Vignerons de la Champagne, which showcased seven champagne makers from four wine regions in Champagne, France. Wine tastings were held at the new Champagne Avenue to promote the champagnes from small and medium-sized wine producers.
During the three-day fair, a total of more than 20 champagnes were showcased and 14 wine tastings were held at the Champagne Avenue. "The atmosphere at the Wine & Spirits Fair was good. We have met a lot of buyers, especially those from Hong Kong, the Chinese mainland, Taiwan and Japan who have expressed strong interest in our champagnes. We see strong potential for growth for the champagne market in Asia." (Clotilde Chauvet, Winemaker)
©HKTDC