Vinisud 2017, the renewal edition !
A new format to serve wine professional efficiently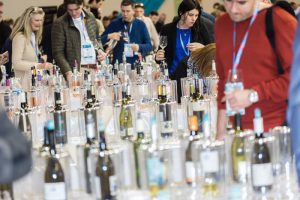 On 29, 30 and 31st January, Vinisud 2017 will take place at the Montpellier Exhibition Center. This wine fair, marked by friendliness and dynamism, chose for this new edition to recover in order to furnish to the mediterranean wine professional an experience full of discoveries, business, innovations and visitors.
This event, now annual, is waiting for more than 20 000 visitors whose 6000 from 70 countries. Several hundreds of big buyers and major players in the industry will also be meeting the thousand exhibitors from the four corners of the Mediterranean. « Thanks to the previous editions, Vinisud has become a baseline event which is part of the 5 biggest international meeting of buyers. »
This year, you will discover several developments…
a BtoB tool online : as part of the business meeting program, Vinisud proposes a new business tool online dedicated to the
linking between buyers and exhibitors.
a personalized welcome for buyers
thematic spaces :

The new wave by Vinisud : highlighting of the next major players to help young winemakers to be known. « The purpose is to stimulate the sector. »
Mediterranean wine tourism by Vinisud : a space dedicated to the mediterranean oenotourism with Winetourisminfrance.com. Are planed panel discussions, meeting and exchanges with wine professional…

a focus on the future trends :

a national observatory of mediterranean wines will be proposed in partnership with Wine Intelligence
consumer trends of Millenials (21-35 years), an exclusive investigation realized and published with SOWINE and SSI
Vinisud, the international baseline fair…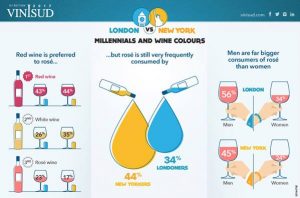 Of course, several strong points of Vinisud have been retained for this 2017 edition :
The Mediterranean Palate : a free tasting space driven by the Union of French Oenologists
Spalking Zone : a free tasting space of sparkling wines and a cocktail bar for Prosecco, Cava…
Space mediterranean expression by Vinisud : highlighting of varieties and wealth of mediterranean vineyard.
Digital Hub : the fair space for the digital ecosystem, a sharing and exchanges place driven by SOWINE agency, with for thematics the future digital communication trends at the international.
See you at Vinisud on 29, 30 and 31 January 2017 ! Don't forget to come to see us!