Vinexpo Tokyo, offers an unique wineworld experience and tomorrow 's trends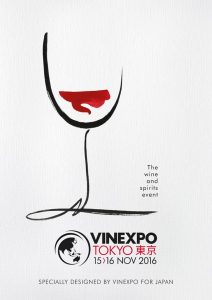 Vinexpo Tokyo 2016 will take place on November 15 and 16 at the The Prince Park Tower Tokyo (4 – 8 – 1 Shibakoen, Minato, Tokyo 105 – 8563).
This new edition will offer a rich and exciting two days of wine and spirits discoveries. On the exhibition stands, producers from all over the world will showcase new and innovative products, some of which will definitely become tomorrow's must-have–on–your-wine-list items. With 12 wine producing countries and hundreds of different wine regions, visitors to Vinexpo Tokyo will have the privilege of being the first in Japan to taste some of the wine world's hidden gems, latest releases and product launches.
« Vinexpo Tokyo will bring wineries from Italy, Spain, France, Argentina, Chile, Germany, Austria and many more to Tokyo, offering visitors an exclusive taste of the latest vintages as well as other innovative wine and spirits products. Vinexpo Tokyo is the chance to be the first to experience what tomorrow's wine and spirits trends will be made of. »
Wines of New York will be present for the first time on Vinexpo Tokyo
A first-time participant at Vinexpo Tokyo, the Wines of New York will be attending the show with representatives from 5 NY wineries, including Botherhood winery from the Hudson River region, which is America's oldest winery. New York's history with wine dates back to the 1600's when early settlers planted grapes on what is now Manhattan Island. Visitors to this year's Vinexpo Tokyo will have the opportunity to enjoy the refreshing flavours of New York wines made from a highly diverse range of grape varieties (Cabernet Franc, Chardonnay, Riesling, Merlot, Pinot Blanc, Pinot Noir etc.) and diverse styles (sparkling, still, dessert). New York wines have won awards in many top competitions and Vinexpo Tokyo will be the opportunity for visitors to discover which New York wines will fit their business.
A lot of news participants…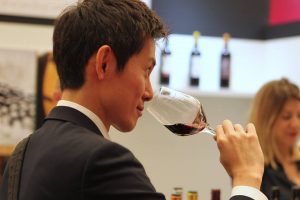 Sogrape group from Portugal which produces wines all over the world, will I introduce four wineries which are not yet distributed in Japan: Vina Los Boldos from Calchapoal /Chile, Finca Flichman from Mendoza/Argentina, Bodegas Lan from Rioja/Spain and Framingham from Marlborough/ New Zealand. Each of the four Sogrape wineries will launch several new brands and product ranges offering visitors a large choice of new wines to explore.
The Wines of Moldova which will exhibit for the first time ever at Vinexpo Tokyo, will also hold a masterclass to presenting their three wine producing regions, Valul lui Traian, Stefan Voda, and Codru. Moldova currently produces some 110 million litres of wine on 114,000 hectares of vineyards. 90% of the wines made in Moldova are exported in over 50 countries around the globe, but are still a rarity on the Japanese market.
Don't forget to book your ticket online.