Vinexpo New York 2020 dares to change
Vinexpo New York opens March 2nd to 3rd 2020 at Manhattan's Jacob K. Javits Convention Center.
The world of wine is more than ever at the heart of a radical change that will affect all its sectors. Vinexpo New-York has therefore scheduled various conferences in response to these new demands that will impact wines and spirits in the coming years.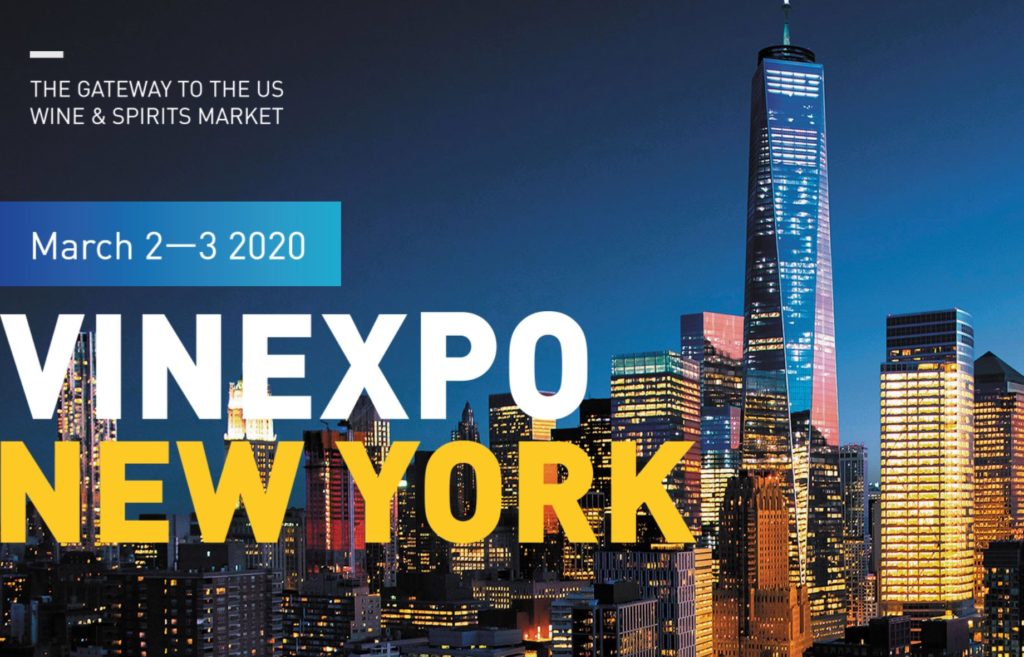 First of all, the fashion for "healthy". For a long time, drinking wine was contrary to a healthy lifestyle. Alcohol was perceived as a danger to health and many communications were created in favour of this idea. Recently, however, a new trend has emerged in our cellars: "low-alcohol" or sometimes even alcohol-free wine. This trend was born with the appearance of the "dry january" and quite simply with the growing desire of consumers to reduce their alcohol consumption.
A focus on the impact of cannabis on the wine industry will also be offered to visitors. Indeed, the cannabis industry is growing rapidly, especially in the United States where some states have legalized its production. Cannabis can take various forms and professionals fear that it will compete with alcohol. So what are the effects? alliances with the world of wines and spirits? or a real risk for alcoholic beverages?
It is to all these questions that Kate Senzamici, manager at BDS Analytics will try to answer.
During the masterclasses, the new classification of the Crus Bourgeois du Médoc will also be presented, which will shed light on the Bordeaux region and perhaps boost the import of Bordeaux wines, which has been declining in recent years.
The full programme of lectures and masterclasses can be found here.
A new strategy to convince
With the rise of Prowein, Vinexpo must implement a differentiating strategy, even at its event on the other side of the Atlantic.
To this end, a Supervisory Board has been created to make Vinexpo New York the leading event for wine and spirits professionals in North America. Indeed, the annual event has plans to expand to the American continent and, with this in mind, has set up a think tank to increase its impact on the world of wine and spirits.
The members of this council include retailers, winemakers, engineers and of course merchants/importers. Their portraits are to be discovered here.
Vinexpo New-York: the recipe for success?
Thousands of visitors are expected over the next two days at Manhattan's Jacob K. Javits Convention Center to take part in the discussions and together make the world of wine evolve. The stakes are numerous and are taking place in a difficult current situation and economy. Even if the meeting formats remain the same (One to Wine, MasterClass, Conferences, WOW!), the topics to be discussed are very much rooted in today's society and deserve a real reflection.
To get a ticket to visit the show visit this link. And don't forget to visit the Press kiosk to get your free copy of Vertdevin Magazine !
Juliette Hirschy for Vertdevin Magazine