Vinexpo bridges the world in Asia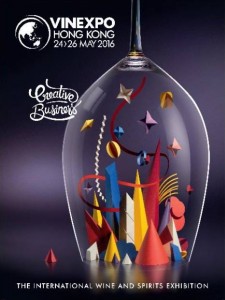 Asia was one of the major highlights of the 18th edition of Vinexpo 2015 in Bordeaux, and plans are well underway for the upcoming editions of the exhibition: Vinexpo Hong-Kong (May 24-26, 2016) and Vinexpo Tokyo (Nov. 15-16, 2016).
The Vinexpo brand has had a presence in Asia since 1998, and continues to grow and support the business goals of wine and spirits professionals in that part of the world.
Vinexpo Hong Kong: At the Heart of a Growing Market
Considered Asia's business center, Hong Kong is an extremely promising market for the wine and spirits industry. The 2016 Vinexpo Hong Kong will be a major international event, held at the Hong Kong Convention and Exhibition Center. It will include a rich program featuring conferences and tastings.
"Hong Kong remains the gateway to the Chinese market and holds a prominent position as one of Asia's leading business hubs for the wine and spirits trade. The market is more sophisticated than ever, a trend that can be seen in both the business transactions that take place as well as in the general atmosphere of the show," said Guillaume Deglise, CEO of Vinexpo.
Editor's note: In 2014, Vinexpo Hong Kong welcomed over 1,300 exhibitors of 34 nationalities, who presented a record-breaking number of wine and spirits to 17,000 visitors over the course of three days.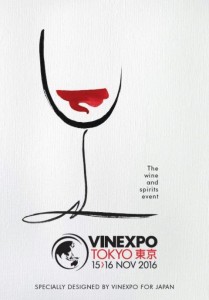 Vinexpo Tokyo – Reflecting Japanese Lifestyle and Tradition
Tailored to the expectations of the Japanese, Vinexpo Tokyo will be held at the Prince Park Tower Hotel. For its second edition, the exhibition will again offer the opportunity to connect with key industry players, and tastings and conferences have been scheduled.
"Japan is a market like no other," explained Vinexpo Chairman Xavier de Eizaguirre. "By making Vinexpo Tokyo a recurring event, Vinexpo provides exhibitors the opportunity to better approach this sophisticated market as well as identify its trends." (Guillaume Deglise, CEO of Vinexpo)