The Prowein Champagne Lounge goes to conquer Tokyo !
Prowein / Messe Düsseldorf and the FOODEX signs a partnership pour the 2018 edition.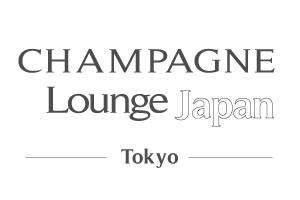 This year, the biggest Japanese fair, Foodex that is focused on « Food and Beverages » will take place on March 6th to March 9th, 2018. For the first year it will host a valued partner, Prowein that is one of the biggest international Wines & Spirits fair of the world. It will come enrich with a wines area, the FOODEX offer, which is mainly with access on food.
« Hospitality Zone » and « Champagne Lounge » on the Foodex
The « Hospitality Zone » will stand there with the objective to promote and inform on the next ProWein edition which will take place in Düsseldorf, from the 18th to the 20th of mars 2018.
The « Champagne Lounge » will be build on the model that still exists from nearly 10 years on the Prowein Düsseldorf. Visitors would come discover, taste and meet numerous wines et Champagne winemakers. The area has a distinct floor space of seminars, a space of presentation about Champagne wines as well as a little bar zone.
The reputation of the Champagne Lounge is renowned but it still gets the opportunity to make discover several Champagnes such as « Champagne Delphine Révillon, Champagne Vollereaux, Champagne Bergère and Champagne Aspasie »…etc.
« We are really happy to offer to our Maison de Champagne and to our winemakers, the professional environment of the FOODEX fair. It is the ideal hub to take and establish targeted contacts in Japan with importers and distributors, with a specialized trade and with ambassadors of hotel and restauration » (Patricia Muller, France Director of Messe Düsseldorf) »
« With the ProWein & Champagne Lounge in the FOODEX, we are meeting directly our visitors to Japan, and we are showing them the wide possibilities that the ProWein could offer them as a leader of the wines and spirits fair. With the champagne teaser, we provide an appetizer to the professional meeting… » (Marius Berlemann, Global Head Wine & Spirits and ProWein Director) »
See you on the Champagne Lounge !