The Cru Bourgeois go to conquer Germany
The first presentation of the Cru Bourgeois (Médoc) in Germany from February 9 to 12, 2015 in Hamburg, Berlin and Munich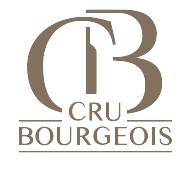 For the first time since the establishment of an innovative and rigorous quality control, the Crus Bourgeois du Médoc comes to Germany to meet wine professionals.
A total of 50 Crus Bourgeois du Médoc wines will be presented for tasting in the three following cities: Hamburg, Berlin and Munich.
Tastings of Hamburg and Berlin will be complemented by a specialized seminar led by Master Sommelier Hendrik Thoma. In 3 cities, fans will have the opportunity to attend a tasting at the end of the afternoon.
The 2012 vintage – the fifth of the new generation
5 years after the introduction of the new system of the new qualitative selection procedure, successful Crus Bourgeois du Médoc has more to prove. Today, the word "Cru Bourgeois" is synonymous with price stability, a guarantee of quality through the vintages and the historical dimension of the brand. The Cru Bourgeois select the best of their production to ensure the quality of each vintage.
Much of the « Selection 2012 'Crus Bourgeois is available here.
A recognized quality policy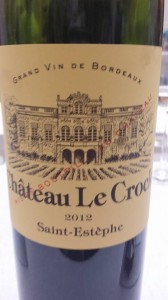 An independent review compliance with the quality approach "Cru Bourgeois" and ensures fairness at all stages. Candidates farm eight Médoc appellations are systematically subject to an eligibility visit. Each vintage is subjected to a blind tasting carried out by independent professional tasters.
All "Cru Bourgeois du Medoc" bottles are equipped with a secure single-visual-recognition system integrated on a special sticker. Providing a better guarantee of quality and safety for professional buyers and consumers. This system allows:
to ensure compliance of the products volumes
to ensure the origin and uniqueness of each bottle "Cru Bourgeois"
to protect each bottle. By their price positioning as their selection criteria, the Cru Bourgeois du Médoc appear as the inevitable alternative that fits perfectly in today's world to satisfy increasingly demanding consumers in respect of wine. More detailed information and an online registration form for tasting and seminars are available now on www.crubourgeois-2015.de
The Schedules and details of the event "Cru Bourgeois in Deutschland 2015" : 
Tastings (reservation)
from 13:00 to 19:00 for professionals
17:00 to 19:00 for lovers
Seminars in Hamburg and Berlin (reservation)
from 13:00 to 14:00 – Seminars for professionals motivated by Master Sommelier Hendrik Thoma
Dates and places of events:
Hamburg: Monday, February 9, Hotel Atlantic, An der Alster 72-79
Berlin: Tuesday, February 10, Villa Elisabeth, Invalidenstrasse 3
Munich: Thursday 12 February, Altes Rathaus, Marienplatz 15
For more information visit the website of the Cru Bourgeois.