The 2014 Vintage: the Rhône asserts its identity
"A year with no major hydric stress and with good, even development across all varietals, giving high yields and good quality harvests in the vineyards of both the Côtes du Rhône and Rhône Valley."
2014 has turned out some very typical Rhône wines, reflecting the intrinsic qualities of the individual appellations and marking a return to normal volumes.
Quality driven by purity of expression in our key varietals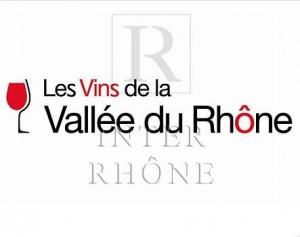 In the northern vineyards, a northerly wind coupled with sunshine throughout August and September banished all memory of this year's unusually rainy July. Syrah – the mightiest of the varietals – achieved perfect ripeness whilst retaining a good level of acidity. Meanwhile, the year's Viogniers are particularly expressive, and have turned out excellent yields.
This year has successfully highlighted the specific features of all the Rhône terroirs. Syrah wines are all pointing to a vintage which will showcase the distinctive characters of individual appellations. Wines are pleasingly well-coloured and have a good balance of acidity and sugar. Structurally speaking, they tend to be more supple than wines from these terroirs usually are. Initial tastings indicate a range of delicious, silky-smooth wines with elegance and good concentration.
The whites are showing excellent balance, suggesting that this will be an outstanding vintage. White varietals (Viognier, Marsanne and Roussanne) display power and authentic, fruity flavours. They promise complex, fresh and highly aromatic wines.
Red wines from the southern vineyards prove that Grenache, the dominant varietal, has staged an unequivocal comeback: wines are warm and rounded on the palate, with the spiced blackcurrant and blackberry flavours so typical of the southern Rhône appellations – albeit a touch less tannic than they usual. After a relatively rainy winter and coolish summer, we are expecting our wines to be slightly less full-bodied than normal.
This year's moderate climate has been ideal for promoting natural ripeness, giving rosés and whites an excellent level of quality. They are fresh and luscious, balanced and lively on the palate. Colour intensity varies between sectors, while flavours are relatively homogenous throughout the southern part of the vineyard.
In the words of Michel Chapoutier, President of Inter Rhône, "2014 is distinctive for a freshness, minerality and texture which simply aren't there in sunnier vintages. The climate hasn't prevented the soils from expressing their character."
Good Quality and Rising Volumes
There were predictions at the start of the season that yields would be high – and this has certainly proved to be true. Except for one or two localised areas where hail was a problem, full harvests have been brought in for every appellation. Production levels are again on a par with the better years, and trading should progress without incident. Initial forecasts predict some 3 million hl for the Rhône Valley; the Côtes du Rhône regional appellations and Côtes du Rhône Villages may account for as much as 1.9 million hl of this total.
Throughout the Rhône Valley by being well-prepared for the weather conditions, paying careful attention to the development of individual parcels and monitoring ripeness, the expertise of our vignerons has played a major part in helping each varietal reach its full potential. 2014's wines are distinctive in their typicity, consistent with each appellation's identity; key varietals and white wines are of a particularly good quality, their outstanding features winning them universal recognition.