On the way to the top
It is with great joy that the Vertdevin magazine team is this year included in Feedspot's Top 100 of the best 2020 wine blogs, websites and influencers.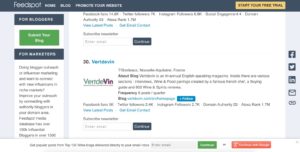 You find us in 30th place, not bad for a start!
See you next year (in the top 10).
Many thanks to Feedspot for this honour.
To find the complete ranking, it's here → https://blog.feedspot.com/wine_blogs/.