Château Mangot is getting a makeover!
Yann and Karl Todeschini announced it at the beginning of the year: 2020 will be the year of Château Mangot. On the program, a first vintage certified Organic Agriculture and a "new face".
The 2020 vintage, the culmination of 10 years of work.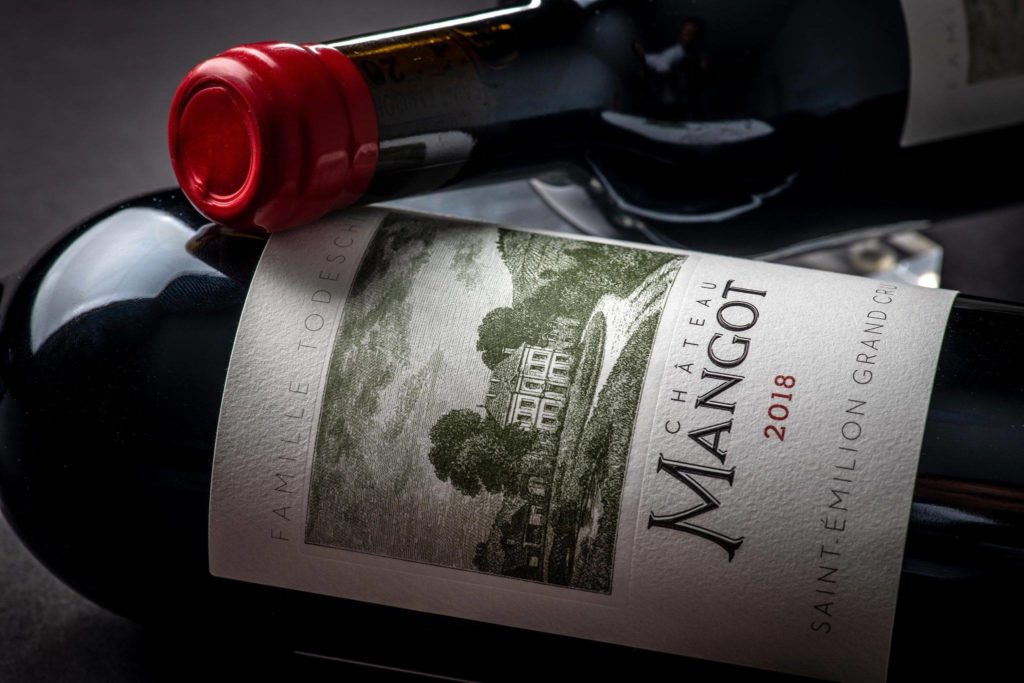 For more than 10 years the Todeschini brothers (and their team) have been working on sustainable agriculture, more respectful of their land, their eco-system, their soils but also of the people who are there every day. During all these years they have surrounded themselves, learned, experimented, modified gestures and techniques practiced for years…. All this with the one and only objective of perfecting themselves in the search for ever greater precision and respect for the fruit, in order to finally produce an elegant/precise wine, marked by its terroir. A magnificent achievement for this 2020 vintage which will be certified AB (Organic Agriculture).
A new visual identity
Yann and Karl Todeschini are two epicureans in love with the land, their terroir, the wine, the nature… Impossible for them to rethink the inside of the bottle (the wine) without also rethinking the outside of their bottles (packaging). Their goal? To create a "timeless" label!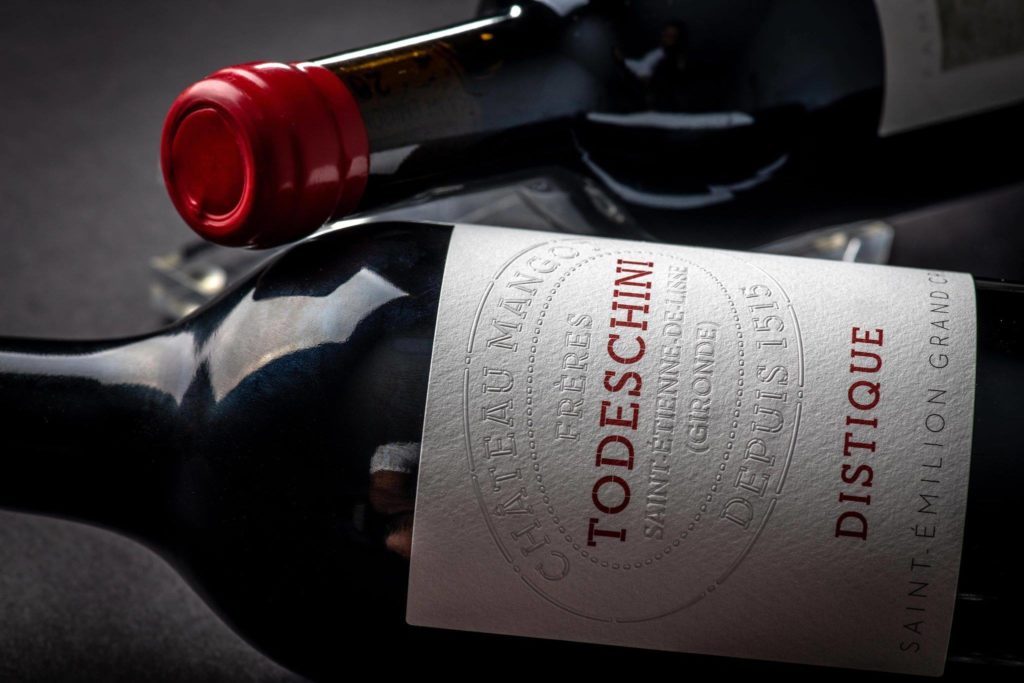 For this, they called upon the advice of the renowned Vincent Pousson. In particular, the font has been revised to give way to a finer but also more sober "Italian" style. It's also a nice nod to their Italian origins. Another thing from the beautiful country of their roots: paper! But beware; there is no question of flouting the know-how of French craftsmanship! The labels are printed in Bézier (France) and the relief work is carried out by Vacher in the Doubs (France). As for the packaging, you will find your bottles in wooden crates from the Landes forest or in a cardboard box stamped by the family firm "Maubrac". To recall the wine and to contrast the bottle, red wax « made in France » will decorate the flacons.
Finally, on these new labels you will also find a reminder of one of the riches of the Bordeaux wine heritage: the Féret guide. Indeed, on the label the engraving that appears is a copy of the 1897 engraving that we can see in this famous guide.
Yann and Karl Todeschini (check Château Mangot wines) are working together with their father and mother and a generational transition (transmission) is underway "again smoothly". A beautiful family estate that has not finished evolving: it seems that the transition to Biodynamics should not be long in coming years… see you in the years to come!