With an ambitious goal to reunite the global beverage alcohol industry and foster a return to business as usual, Vinexpo America and Drinks America debuted this week in New York. When the co-located shows closed doors yesterday after two days of intense work, more than 380 exhibitors representing the products of 30 countries had taken advantage of what are now North America's premier trade-only expos.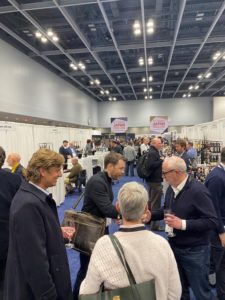 The programs held March 9-10 at the Jacob K. Javits Convention Center, drew wine and spirits industry professionals from around the world and key buyers and decision makers from 42 U.S. states plus Washington, D.C., Canada and Mexico. All were there to discover new products, sign contracts, learn about important trends and reconnect with their commercial networks after a challenging two years, often spent apart because of the pandemic. International diplomats were also onsite, keen to support their constituents and encourage trade.
Conferences and intimate group discussions dug into hot topics for North America during the week. These included: U.S. beverage alcohol trends; drivers of and misconceptions about consumption; the growing prevalence of low and no alcohol products; the expanding role of technology; supply chain disruptions; distribution and channel strategy; changes sparked by COVID; and career support for the industry.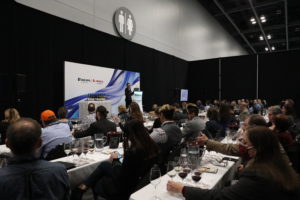 Master classes offered in-depth tasting sessions for products around the world, spotlighting Japanese alcohol, wines of France, Czech Republic and Chile, and concluded with a Riedel Wine glass seminar.
Vinexpo America | Drinks America will return to New York's Javits Center March 8-9, 2023.