HENNESSY CELEBRATES ITS 250TH ANNIVERSARY WITH THE HENNESSY 250 TOUR
Worldwide event brings together heritage and contemporary art whilst the Hennessy 250 Collector Blend is revealed
On Thursday 5th February the Maison Hennessy chairman and CEO Bernard Peillon today announced the inauguration in March of The Hennessy 250 Tour, an artistic and cultural event celebrating the legendary Cognac maker's 250th anniversary.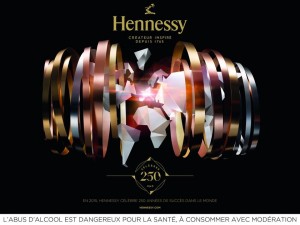 An unconventional, multi-facetted and multi-disciplinary event, The Hennessy 250 Tour blends the concept of a major travelling exhibition with that of a cultural festival. While this exhibition marks the first time that the Maison Hennessy has recounted its illustrious history and secret rituals, it is also designed to be a forward-looking, cultural happening. The Hennessy 250 Tour offers a 360° perspective on the Maison's past, present and future as rendered in carte blanche creations and performances by a selection of internationally recognised contemporary artists.
"Ever since Richard Hennessy founded the Maison in 1765, and throughout the seven generations that followed, Hennessy has forged its reputation by always looking forward, by being engaged with and passionate about the avant-garde, by cultivating deep ties with faraway countries and cultures and by thinking globally before that notion was invented," observes Bernard Peillon, chairman and CEO of the Maison Hennessy.
From March through September 2015, The Hennessy 250 Tour will touch down in iconic landmarks in five cities chosen for their significant historical and cultural affinities with the Maison Hennessy. Destinations include :
The Zaha Hadid Opera House in Guangzhou, China (March)
The New Manege in Moscow, Russia (May)
The Lincoln Center in New York, USA (July)
The Circa Gallery in Johannesburg, South Africa (August)
And at an as-yet undisclosed location in Paris, France (September).
The Hennessy 250 Tour Exhibition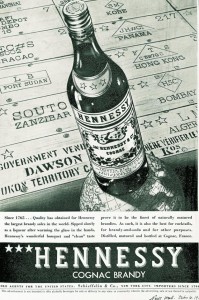 The Hennessy 250 Tour is conceived as a hybrid cultural event, a travelling exhibition occupying more than 6,500 square feet (600 square metres) of gallery space, combined with original live performances. Orchestrated by art curator Hervé Mikaeloff in collaboration with scenographer Nathalie Crinière and Hennessy heritage expert Raphaël Gérard.
In keeping with a creative heritage that is as much material as immaterial, The Hennessy 250 Tour showcases leading contemporary artists whose works and installations – both real and virtual – evoke the Maison's legacy and expertise. Among the featured works are pieces by the French artists Xavier Veilhan and Pierrick Sorin, the French designer Constance Guisset, American artist Tony Oursler, the Scottish artist Charles Sandison and Dutch photographer and film director Anton Corbijn.
A trove of archival materials, portraits, and films recount the Hennessy family's global adventure and its connection with great moments throughout History, such as General La Fayette's departure for America. These treasures include documents signed by illustrious figures such as Talleyrand and Alexandre Dumas.
Every stop on The Hennessy 250 Tour will showcase once-in-a-lifetime performances starring local artists. These events were created especially for this moment in order to illustrate Hennessy's philosophy of blending influences and cultures.
The Hennessy 250 Collector Blend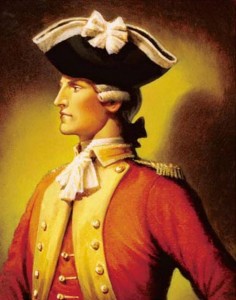 In tandem with the announcement of The Hennessy 250 Tour, Yann Fillioux, the Maison's Master Blender, presented the Hennessy 250 Collector Blend: "To mark milestone celebrations, Hennessy has always carefully created a special cognac to illustrate a sense of continuity. Today, the Maison celebrates 250 years of savoir-faire and excellence by creating a unique anniversary blend."
Since 2010, Yann Fillioux, together with his Comité de Dégustation (Tasting Committee), has been selecting eaux de vie from amongst the ones he has carefully chosen and matured throughout his 50 year presence in the Maison. In order to prepare the Hennessy 250 Collector Blend, these eaux-de-vie were aged in 250 handmade, especially commissioned barrels of Limousin oak containing 250 litres each. Prior to that, they were aged in barrels for at least ten years under optimum conditions: temperate and oceanic, the epitome of controlled balance, of subtlety and "elegance", to borrow one of Fillioux's favourite terms.
In unveiling the Hennessy 250 Collector Blend, Fillioux commented on several of its notable characteristics, starting with how it captures the light: this bright, warm shade of amber is a by-product of the eaux-de-vie's slow ageing and successive blending processes. Aromatic tones ranging from herbal to spicy give the 250 Collector Blend a remarkable voluptuousness, revealing notes of bitter orange and fresh nutmeg, liquorice, dried peppermint leaves, and precious spices such as saffron. While powerful on the palate, Fillioux noted that the 250 Collector Blend also possesses exceptional elegance, highlighted by a delightful nuance of spicy complexity.
The Time Barrel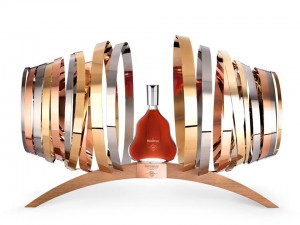 An important highlight of The Hennessy 250 Tour is The Time Barrel. This repository upholds the Hennessy legacy of transmission: just as the Maison preserves its eaux-de-vie for future generations, with this installation it invites visitors to leave a mark on the future by storing digital messages here and now for future generations. This 21st century time capsule will preserve messages written in
2015, all around the world, in a barrel in Hennessy historic cellars in Cognac. Messages for future generations will remain sealed in the Time Barrel until it is opened half a century from now, on the occasion of Hennessy's next anniversary celebration in 2065.
©Hennessy