Brad Pitt reveals his Rosé Champagne " Fleur de Miraval "
"For me, the world of Champagne is a fabulous universe of celebration, quality, prestige and luxury. But rosé champagne is still relatively marginal. Backed by our success with Miraval in Provence, I wanted us to try to create the defining brand of rosé Champagne, focusing all our efforts on just this one color. The result is spectacular and I am very proud of it. »
This is how Brad Pitt describes his new project, the rosé Champagne Fleur de Miraval.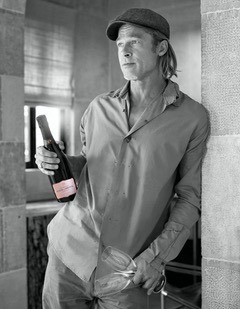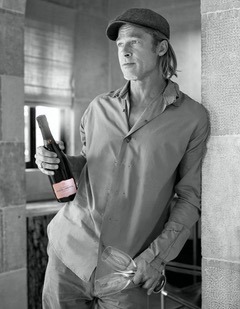 This is not the first time that the
Jolie-Pitt
family has embarked on a winemaking adventure. Indeed, since 2012, the former Hollywood star couple is associated with the
Perrin
family and both produce the rosé de Provence
Miraval
.
A new collaboration, with a famous Champagne winemaker family
To produce Fleur de Miraval, the Péters family, who have been producing for a century at Mesnil-sur-Oger in the Marne, joined the adventure. Together, the three families worked for more than five years to present the rosé Champagne Fleur de Miraval, a blend of 75% Chardonnay and 25% young Pinot Noir.
Champagne Rosé Fleur de Miraval will be launched on the market on October 15, 2020. For this first release only 20,000 bottles will be available.