Silver Oak Winery buys OVID Vineyard (Napa Valley)
Mark Nelson and Dana Johnson sell OVID Vineyard to the Duncan family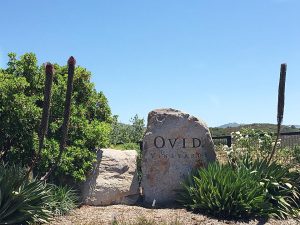 The Duncan family, already owns two wineries in the Napa Valley (Silver Oak Winery, Twomey) just bought OVID Vineyard & Winery. This young and successful winery is located in St Hélena's Pritchard Hill. It produces around 12,000 bottles per year divided into four wines (OVID, Hexameter, Loc. Cit., And Experiment). OVID' wines are frequently rewarded by wine critics and contests.
Even the selling price of OVID Vineyard wasn't disclosed it expected to be close to $50 million. According to recent interviews for american media it appears that this acquisition won't be the last one for this family of entrepreneurs.
A few words about OVID Vineyard…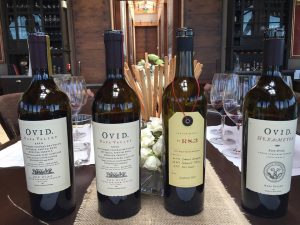 OVID Vineyard was created in 1999 following the acquisition of 300 acres of pristine land by Mark Nelson and Dana Johnson. In 2003 they surrounded themselves with the consultant enologist Andy Erickson to advise them. He was joined in 2004 by the famous french consultant Michel Rolland. In 2005 the first vintage of OVID Vineyard was launched.
« These are wines with a pretty bright fruit, polished tannins, balanced, racy (terroir), good structure, well balanced with acidity and a beautiful matter. The presence of a large percentage of Cabernet Franc is one of the markers of our wines. This is a rather unusual thing in the Napa Valley. » (Austin Peterson, winemaker of OVID Winery)