Philippe Bascaules appointed Managing Director of Château Margaux
On October 20, Mrs Corinne Mentzelopoulos, owner and manager of Château Margaux (1er Grand Cru Classé at Margaux), has announced the appointment of Philippe Bascaules as Managing Director of Château Margaux starting the 1st of March 2017.
"I am very honoured Corinne Mentzelopoulos has appointed me Managing Director of Château Margaux and I like to think that Paul Pontallier would have been happy for me to carry on his work. I am thrilled to be reunited with my former colleagues at Château Margaux and delighted to be working on the wines and vineyards of the estate" (Philippe Bascaules)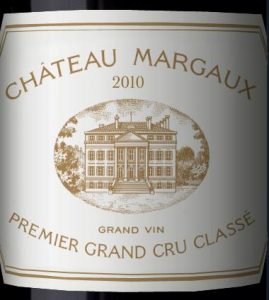 Focus on Philippe Bascaules
Philippe Bascaules, an agronomist engineer, has a thorough knowledge of Château Margaux's estate, having been its Estate Director between 1990 and 2011 under the leadership of Paul Pontallier, General Manager for 33 years and sadly prematurely deceased last spring.
For the past 5 years Philippe Bascaules has been Managing Director of Inglenook, the Californian wine estate of Francis Ford Coppola, where he will be supervising the technical decisions.
At Château Margaux, Philippe Bascaules will rely on the experience of Aurélien Valance, HEC graduate and Deputy Managing Director who has worked at Château Margaux for 15 years, as well as that of Sébastien Vergne, agronomist, oenologist and recently promoted to Estate Director. Philippe Bascaules will also be reunited with Olivier Pinon, Managing Director based in the head office in Paris where he has been working since 1983.
Corinne Mentzelopoulos thus reasserts her wish to rely on a competent, loyal and experienced team who will undeniably sustain the tradition of excellence Château Margaux has pursued over the past 5 centuries, while simultaneously maintaining its constant quest for progress and innovation.
Corinne Mentzelopoulos and her daughter Alexandra are delighted at the return of Philippe Bascaules, whose brilliant career, quite logically, goes on at Château Margaux: "During the 20 years he spent at the estate, we all deeply valued Philippe's competence and wisdom. His great knowledge of the estate is an invaluable asset with which to guide and prepare the future of Château Margaux".