Marius Berlemann is appointed Global Head Wine & Spirits of Prowein !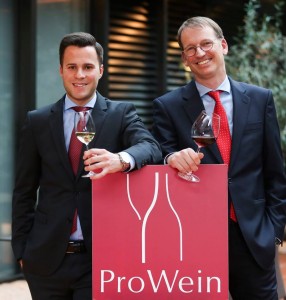 Marius Berlemann moves to the top of Prowein as the new Global Head Wine & Spirits. Since May 2012 the leading international trade for wines and spirits had been headed by interim manager Michael Degen, Executive Director and member of the board at Messe Düsseldorf.
From 1 March 2016 Marius Berlemann will now take over the position of Director and assume responsibility for the complete worldwide Prowein portfolio as Global Head Wine & Spirits. In this position he will report to Michael Degen, who is responsible for both Prowein and a number of other international trade fairs (such as glasstec, drupa, A+A, EuroShop/EuroCIS, Beauty/Top Hair/mads…etc.).
Marius Berlemann joined Messe Düsseldorf as a trainee in 2010. In 2012 he became a Senior Project Manager. He was in charge of growing the Asian edition of Prowein (Shanghai,Singapore) amongst other projects.
The 2016 edition of Prowein Düsseldorf will take place from 13 to 15 March. VERTDEVIN Magazine will be available on this wine fair, feel free to come to meet us !
©Prowein