Death of winegrower Jean-Marie Raimbault following a fall in a vat.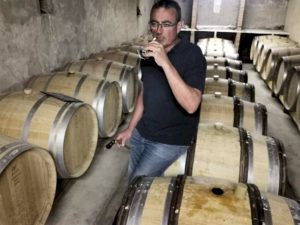 "It is a tragedy and a lot of emotion for the whole region " regrets Christine Laloue, the president of the Sancerroise Wine Union.
On Monday, September 14, 2020, we learn of the death of Jean-Marie Raimbault, 56 years old, winegrower on the Sancerre, Menetou-Salon, Pouilly-fumé and Coteaux-du-Giennois appellations within the Domaine Raimbault-Pineau.
On Sunday 13 September, in the middle of the harvest period, the winegrower fell into a vat. He managed to call for help before losing consciousness due to the high presence of CO2.
Despite the help of his relatives and the arrival of helpers, Jean-Marie Raimbault died on Monday.
We offer our sincere condolences to his family and his team.