Concours Mondial des Feminalise will take place on the 6th, 7th, and 8th of April 2022 at Parc Floral in Paris. It is the world's leading wine, sake and spirits competition exclusively judged by female tasters. Feminalise was created in 2007 by Didier Martin and in 2015 it became global, meaning welcoming producers from all over the world. 2022 is the first year when the spirits category is presented to the jury.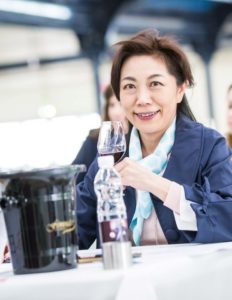 During the 2021 edition, 750 female tasters, among them professionals and competent wine lovers, tasted more than 5000 samples blind. Despite the difficulties brought by the pandemics, all the security measures were strictly followed and all the products were presented at the optimal conditions.
By taking part in this competition, producers whose wines receive the medals can establish their reputation and increase their visibility at the national and international level thanks to the publication of the prize list in the various media and communicating it to more than 400 decision-makers throughout the world. This competition will allow them to open up to foreign markets such as Asia, where Feminalise has an ambassador working on promoting these wines to potential buyers.
Women are driving global wine trends
According to various studies women are the principal wine buyers in western societies. It is not surprising as women are doing normally the biggest chunk of supermarket shopping. Though, ARENI Global report released in 2021 also showed that in China and Hong Kong women make up to 50% of fine wine buyers. Drinking wine has become a lifestyle for many women. A bigger number of producers realise that it is increasingly women who currently drive global wine trends.
It is unlikely that a particular female palate exists. But there are preferences and trends. Also, many scientific pieces of research prove that women are highly more sensitive to aromas than men. Identifying and interpreting female preferences is crucial for winemakers to conquer new consumers and build brand loyalty.