Château Rabaud-Promis makes its revolution!
Château Rabaud-Promis, when a Sauternes Premier Grand Cru classé creates a bridge to the world of spirits.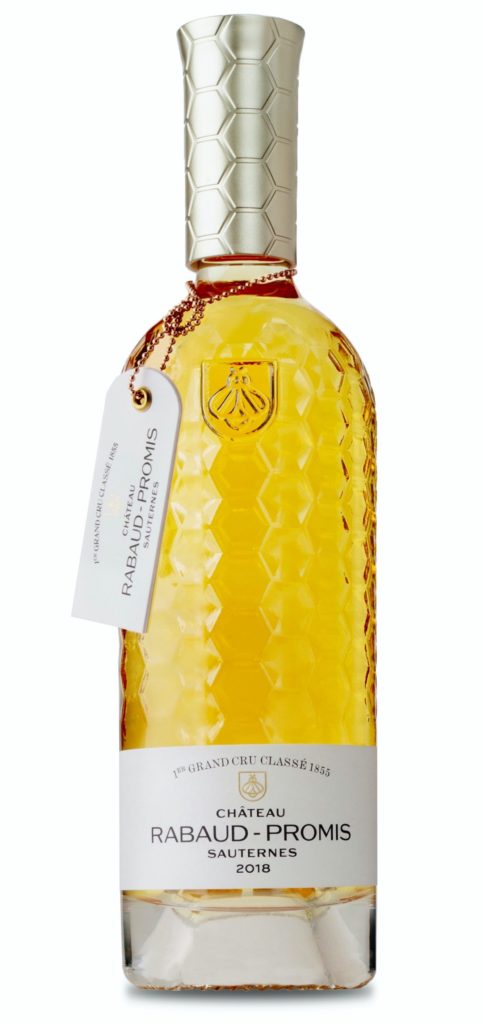 This autumn 2020, Château Rabaud-Promis, a Sauternes 1er Grand Cru Classé, in Bommes, surprises and breaks the codes by launching a revisited version of its great wine packaging. The production of its second wine, "Raymond-Louis" has been abandoned in favor of a modern vision of French sweet wines, "Les Larmes de Rabaud", a sweet wine (58gr of sugar vs. 147gr for the Grand Vin) … a first for this estate whose origins date back to the 17th century. Uniting gustatory pleasure, aromatic delicacy and lightness, this unique wine can easily be enjoyed as an aperitif, with salmon tart, tapas, as a Mojito Royal or a French Martini.
This wine is the result of a long family work in the vineyard but also in the cellar. It is the result of a real know-how, a subtle balance between sugar, acidity and alcohol in order to make it a wine for pleasure. The tasting is characterised by notes of fresh citrus fruits, floral notes, white peach and lychee.
The packaging of the Grand Vin, a bottle with a double stopper.
"The design of this bottle reveals all the audacity of this wine! ». The bee, highlighted on the bottle is a nod to the Dejean family's other passion, apiculture (Mèu de Gasconha / Le Rucher de Sauternes).
The latter is highlighted on the label with the abandonment of the traditional coat of arms in favour of a golden bee with a pure style. The passion for honey is also reflected in the shape of the bottle. A bottle mould has been specially created to bring out the honey cells in the breach (honey plate). These also stand out on the cap.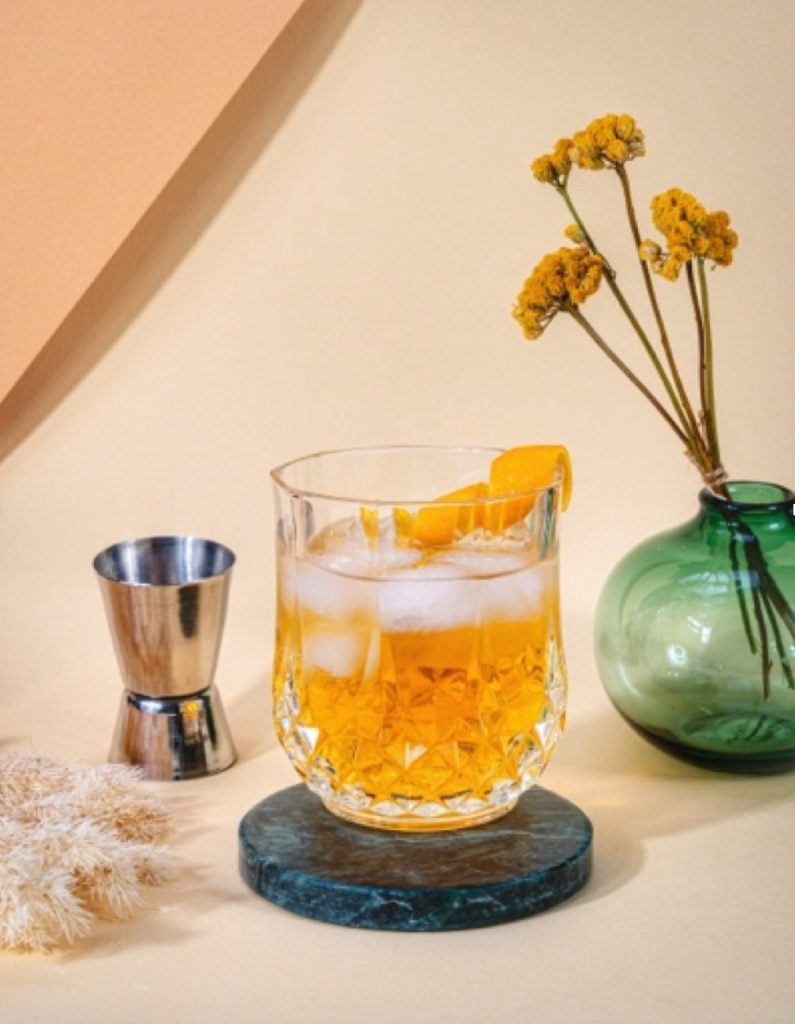 Another real innovation: a cork stopper surmounted by a targeted cap "to allow 1 to 2 weeks of conservation. A great novelty which will allow barmen and cocktail lovers to prepare one of the 8 cocktails proposed by Rabaud Promis, and to invent others! For the Rabaud-Promis estate, it is important to make its products accessible and fun, notably by offering alternatives for consumption while exploring new aromatic experiences. »
This novelty is fully in line with the wind of renewal that is currently affecting Sauternes, a wind of modernity and dynamism. Indeed, for several years now, many properties have been innovating. Whether in terms of the wine tourism offer, communication, wines, tasting moments or packaging. A movement of "revolution" that has lifted the appellation.