Bordeaux at the Hong Kong Wine & Dine Festival 2015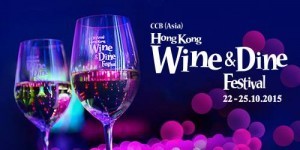 The 7th edition of the WINE AND DINE HONG KONG FESTIVAL (22 to 25 October 2015) will open its doors Thursday 22 afternoon. A large delegation is leaving Bordeaux on Tuesday, October 20, to join this event created in 2009 and inspired in the "BORDEAUX WINE FESTIVAL". As every year the Hong Kong Wine and Dine Festival, festival of wine and gastronomy will take place on the waterfront of Victoria Bay.
Hong Kong is also one of 10 guest cities at the 10th edition of the Bordeaux Wine Festival (23-26 June 2016)
Bordeaux'stands on the Hong Kong Wine and Dine Festival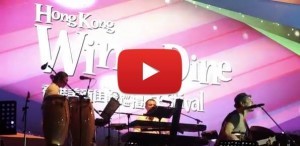 This year Bordeaux still holds an important place in the Hong Kong festival. A delegation of 65 wine producers and wine merchants, Southwest specialties producers of France (the Charcuterie Bordelaise, Pierre Oteiza and the Fromagerie des Aldudes etc.) and the Bordeaux Wine School made the trip.
Boosted by the European Best Destination 2015 label, the Office of Tourism, the Bordeaux Congress, the Urban Community of Bordeaux and the Grand Atlantic Port of Bordeaux will also be there to present the strengths of Bordeaux and promote tourism.
With its pavilions Bordeaux & Bordeaux Supérieur, Médoc and Graves, dry whites, rosé wines & sparkling wines of Bordeaux, Saint-Emilion-Pomerol-Fronsac, Côtes de Bordeaux and Sweet Bordeaux (12 stalls), traders Castel and Barton and Guestier and " Everyday Bordeaux "(15 stalls), the Bordeaux Village will occupy 25% of the exhibition´s space and more than 9,000 bottles will be tasted in four days.
Bordeaux wines in China and Hong Kong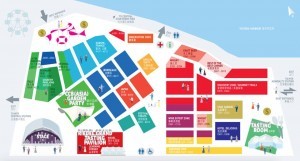 This strong presence reflects the importance of China and Hong Kong which are among the predominant export destinations for Bordeaux wines. China ranks first in volume and value with the equivalent of 49 million bottles of Bordeaux wine exported in 2014 with a turnover of 221 million euros. Hong Kong is the 7th largest by volume and the second value with the equivalent of 11 million bottles of Bordeaux wines exported for a value of 214 million € in 2014.
If you want more information please visit the official website of the Hong Kong Wine and Dine Festival.